The killer becomes the hunted.She was gagged. Violated. Tortured. Nailing the killer is priority number one and only the best will do-that means Frank Quinn. And Quinn wouldn't want it any other way. Because he recognizes the victim. Years ago, as a ...
He mutilates his victims. Slices their throats. And carves an X into their flesh. Five years ago, he claimed the lives of six women. Then the killings abruptly stopped - no one knows why. Ex-homicide detective Frank Quinn remembers. Which is why he's...
Frank Quinn, the relentless detective who made his debut in John Lutz's acclaimed thriller Darker Than Night, faces his toughest –and most personal–case yet . . .An invitation written in blood . . . A madman is stalking women in the...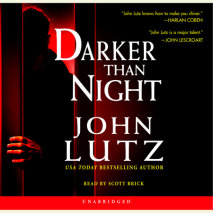 Ex-homicide cop Frank Quinn is still reeling in the wake of an elaborate setup that ended his career, but a new case presents a chance to salvage his reputation. A killer dubbed "The Night Prowler" has begun terrorizing the citizens of New York City....