Clive Cussler, "The Grand Master of Adventure," sends his intrepid heroes Dirk Pitt and Al Giordino on their wildest, boldest mission into the ancient world, unlocking extraordinary secrets and solving hideous crimes. Another fabulous read from the m...
Dirk Pitt—"oceanography's answer to Indiana Jones"*—responds to a Mayday signal from a deserted ship and gets drawn towards a deadly Cold War secret in this thriller in Clive Cussler's #1 New York Times-bestse...
Renowned marine adventurer Dirk Pitt returns to stem a toxic outbreak in the thrilling novel from the grand master of adventure and #1 New York Times–bestselling author.   While investigating an unexplained poisonous spill in the Cari...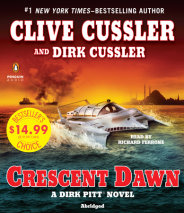 Abridged, 5 CDs, 6 hours

Read by Richard Ferrone

The new Dirk Pitt adventure from the #1 New York Times- bestselling author.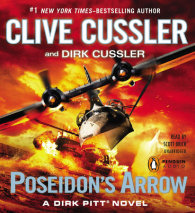 "Dirk Pitt is oceanography's answer to Indiana Jones," praises the Associated Press. "Exotic locations, ruthless villains and many narrow escapes—Cussler's fans come for swashbuckling [and] he delivers." And ...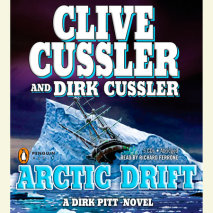 Oceanographer Dirk Pitt traces a lost ship's mysterious cargo to a scientific discovery that could reverse the dangers of climate change in this novel in the #1 New York Times-bestselling action adventure series.When an act of sabotage aims to slow d...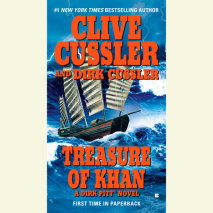 Clive Cussler's dazzling new Dirk Pitt(r) adventure.

Abridged CDs - 5 CDs, 6 hours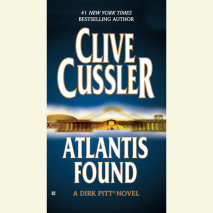 An Antarctic whaler stumbles across an aged wreck—her frozen crew guarding a priceless treasure. A team of anthropologists is buried under a mountain by a deliberate explosion.  A ship that should have died fifty-six years ago reapp...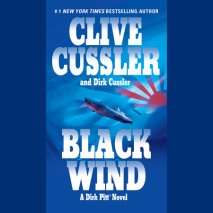 Legendary oceanographer Dirk Pitt must work with his children to unravel old battle plans from WWII to prevent a present-day massacre in this novel in the #1 New York Times-bestselling adventure series.In the waning days of World War II, the Japanese...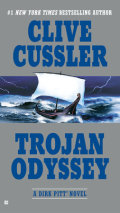 In his first adventure since the revelation that he's a parent, Dirk Pitt must uncover the truth behind the myth of another long-lost father-figure, Homer's Odysseus, if he's going to stop a dangerous cult from reshaping the earth i...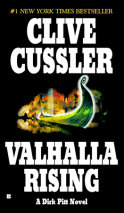 It is July 2003. In the middle of its maiden voyage, the luxury cruise ship Emerald Dolphin suddenly catches fire and sinks. What caused it? Why didn't the alarms go off? What was its connection to the revolutionary new engines powering the ship? NUM...