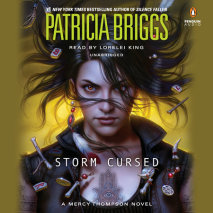 In this powerful entry in the #1 New York Times bestselling series, Mercy Thompson must face a deadly enemy to defend all she loves…

My name is Mercedes Athena Thompson Hauptman, and I am a car mechanic.

And a coyote shapeshifter.
In the #1 New York Times bestselling Mercy Thompson novels, the coyote shapeshifter has found her voice in the werewolf pack. But when Mercy's bond with the pack—and her mate—is broken, she'll learn what it truly means to be alone.
Meet car mechanic and coyote shapeshifter Mercy Thompson, star of Patricia Briggs's #1 New York Times bestselling series. Being a lowly "walker" in a world of vampires, werewolves, and fae once kept her safe. But Mercy's bark-and bite-are not so harmless any more.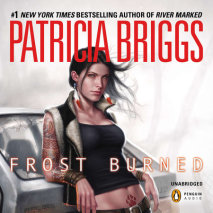 Patricia Briggs "has reached perfection". in this #1 New York Times bestseller, as Mercy Thompson faces a shapeshifter's biggest fear...

Mercy's life has undergone a seismic change. Becoming the mate of Alpha werewolf Adam Hauptman has made her a stepmother to his daughter Jesse, a relationship that brings moments of blissful normalcy to Mercy's life.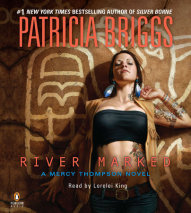 Car mechanic Mercy Thompson has always known there was something different about her, and not just the way she can make a VW engine sit up and beg. Mercy is a shapeshifter, a talent she inherited from her long-gone father. She's never known any others of her kind.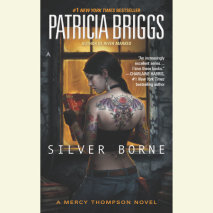 View our feature on Patricia Briggs's Silver Borne.
All-new action in the #1 New York Times bestselling urban fantasy series
When mechanic and shapeshifter Mercy Thompson attempts to return a powerful Fae book she'd previously borrowed in an act of desperation, she finds the bookstore locked up and closed down.
The second novel in the #1 New York Times bestselling series.

A demon-riding vampire has gone on a killing spree unlike any the Tri- Cities has ever seen-and the undead and werewolves sent to stop him haven't returned. A coyote is no match for a demon, but shapeshifting mechanic Mercy Thompson is immune to many vampiric powers-and those are her friends who are missing, including the two werewolves circling around her heart.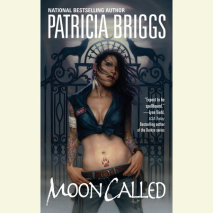 THE FIRST MERCY THOMPSON NOVEL.

Moon Called is the novel that introduced Patricia Briggs's Mercy Thompson to the world and launched a #1 bestselling phenomenon...

Mercy Thompson is a shapeshifter, and while she was raised by werewolves, she can never be one of them, especially after the pack ran her off for having a forbidden love affair.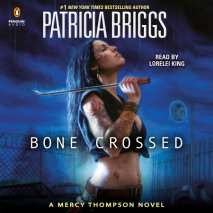 In a world where "witches, vampires, werewolves, and shape-shifters live beside ordinary people" (Booklist), it takes a very unusual woman to call it home. By day, Mercy Thompson is a car mechanic in Eastern Washington. By night, she explores her preternatural side.