THE NEW YORK TIMES BESTSELLER.

Anne Bishop returns to her world of the Others, as humans struggle to survive in the shadow of shapeshifters and vampires far more powerful than themselves...

After a human uprising was brutally put down by the Elders—a primitive and lethal form of the Others—the few cities left under human control are far-flung.
Fourth in the "flawless" (The Reading Café) New York Times bestselling series from the author of Vision in Silver.

For centuries, the Others and humans have lived side by side in uneasy peace.
The New York Times bestselling author of The Black Jewels Trilogy transports readers to a world of magic and political unrest—where the only chance at peace requires a deadly price…

The Others freed the cassandra sangue to protect the blood prophets from exploitation, not realizing their actions would have dire consequences.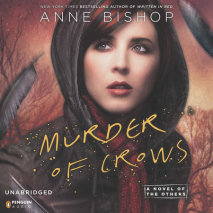 Return to New York Times bestselling author Anne Bishop's "phenomenal" (Urban Fantasy Investigations) world of the Others—where supernatural entities and humans struggle to co-exist, and one woman has begun to change all the rules…

After winning the trust of the terra indigene residing in the Lakeside Courtyard, Meg Corbyn has had trouble figuring out what it means to live among them.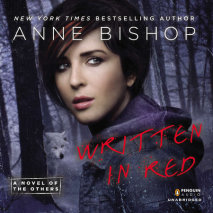 Enter the world of the Others in the first novel in New York Times bestselling author Anne Bishop's thrilling fantasy series. a place where unearthly entities—vampires and shape-shifters among them—rule the Earth and prey on the human race.