The final installment in Lyndsay Faye's Timothy Wilde series, which Lee Child called "solid-gold" and Gillian Flynn declared "spectacular."   No one in 1840s New York likes fires, copper star Timothy Wilde least of ...
From Edgar-nominated author Lyndsay Faye comes what Gillian Flynn calls "a brilliant new mystery."One of The Wall Street Journal's Ten Best Mysteries of the YearSix months after the formation of the NYPD, its most reluctant and ...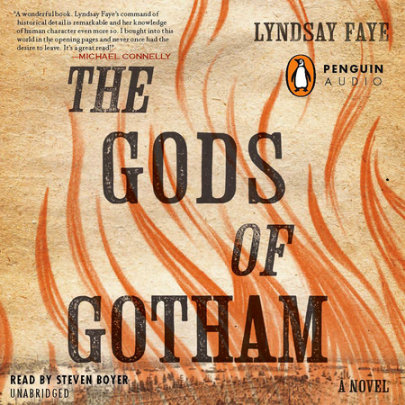 1845. New York City forms its first police force. The great potato famine hits Ireland. These two seemingly disparate events will change New York City. Forever. Timothy Wilde tends bar near the Exchange, fantasizing about the day he has enough mone...