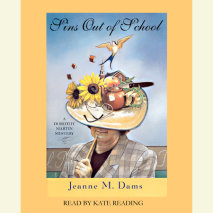 English food is all well and good in its place, but for expatriate amateur sleuth Dorothy Martin, there's nothing like a good Thanksgiving turkey with all the trimmings to make November seem complete. In the midst of the preparations, though, when Dorothy gets a call to help out for one day at the local school because Amanda Doyle just hasn't shown up, she does agree to help; she was, after all, a schoolteacher.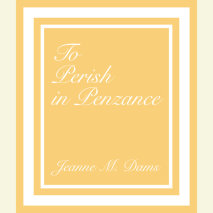 She was about twenty, with long blond hair, and her body was found a few days after she fell from the cliffs to her death on the rocks below. No one identified her; no one reported a missing girl. All the police knew was her rough age, that she'd had a child recently, and that she was very underweight.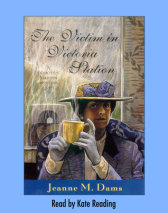 Dorothy Martin's husband, a local police inspector, is out of town. On a trip to London for a doctor's appointment, Dorothy talks to a young man who, by the time the train reaches Victoria Station, is very dead. No one seems to think anything is amiss and the man who told her he was a doctor and would take care of everything seems to have done just that.
Dorothy Martin is fitting in comfortably in her new English home, and now that her policeman husband, Alan, has retired, she's looking forward to some quiet time with him. But then the letter arrives. an old acquaintance in Indiana has died and left her a small inheritance.