The Schuler Sisters Novels
Each of the three Schuyler sisters has her own world-class problems, but in the autumn of 1966, Pepper Schuyler's problems are in a class of their own. When Pepper fixes up a beautiful and rare vintage Mercedes and sells it at auction, she thinks she...
In the summer of 1966, Christina Hardcastle—"Tiny" to her illustrious family—stands on the brink of a breathtaking future. Of the three Schuyler sisters, she's the one raised to marry a man destined for leadership, and w...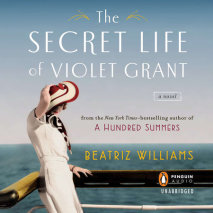 Passion, redemption, and a battered old suitcase full of secrets: the New York Times-bestselling author of A Hundred Summers returns with another engrossing tale of lost love and female ambition that crosses generations. Manhattan...