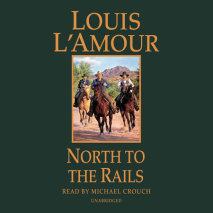 When Tom Chantry comes west to buy cattle, he quickly runs into trouble. During a drunken scuffle in a bar, Dutch Akin challenges Chantry to a gunfight. Leaving town rather than face Akin, Chantry is quickly branded a coward.

Later, when hiring men to take his herd to the railroad, Chantry faces a dilemma.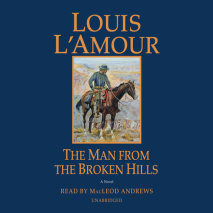 For years Milo Talon had been riding the outlaw trail, looking for a man who had betrayed his family. Only Hank Rossiter wasn't the man he had been. old now and blind, Rossiter was trying desperately to hold on to a small ranch to support his daughter, Barbara.
His father killed by the British and his home burned, young Tatton Chantry left Ireland to make his fortune and regain the land that was rightfully his. Schooled along the way in the use of arms, Chantry arrives in London a wiser and far more dangerous man.
The marshal's name was Borden Chantry. Young, lean, rugged, he's buried a few men in this two-bit cow town—every single one killed in a fair fight. Then, one dark, grim day a mysterious gunman shot a man in cold blood. Five grisly murders later, Chantey was faced with the roughest assignment of his life—find that savage, trigger-happy hard case before he blasts apart every man in town .
It began with gold that had once belonged to Montezuma. Stolen and cached in a church in Mexico, it was recovered by two army officers who fled north for the French settlements. Along the way one stabbed the other to death. The remaining officer was eventually killed by Plains Indians, but he buried the treasure just before he died.