The bestselling author of Hide and Gone draws us into the venomous mind games of a terrifying killer. Come into my parlor . . . For Kimberly Quincy, FBI Special Agent, it all starts with a pregnant hooker. The story Delilah Rose tells Ki...
From the bestselling author of Alone and The Killing Hour comes a thriller that goes from heartbreaking to heartstopping in the blink of an eye.…When someone you love vanishes without a trace, how far would you go to get them back?...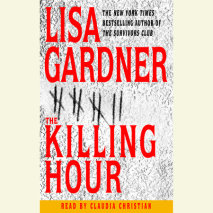 Each time he struck, he took two victims. Day after day, he waited for the first body to be discovered--a body containing all the clues the investigators needed to find the second victim, who waited...prey to a slow but certain death. The clock ...
NEW YORK TIMES BESTSELLER • A desperate manhunt ensues for a killer who preys upon his victims' minds—just before he claims their lives—in this blockbuster novel from #1 bestselling author Lisa Gardner. What do you do when a ki...