#1 NEW YORK TIMES BEST SELLER • Jake Brigance is back! The hero of A Time to Kill, one of the most popular novels of our time, returns in a courtroom drama that The New York Times says is "riveting" and "suspenseful." Clanton, Mississippi. 19...
#1 NEW YORK TIMES BEST SELLER • John Grisham returns to the iconic setting of his first novel, A Time to Kill, as Jake Brigance finds himself embroiled in a controversial trial that exposes a tortured history of racial tension.A Time t...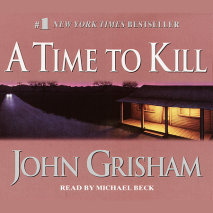 In this searing courtroom drama, best-selling  author John Grisham probes the savage depths of  racial violence... as he delivers a compelling tale  of uncertain justice in a small southern  town...Clanton, Mis...