In this classic sixth novel in the award-winning Myron Bolitar series, # 1 New York Times bestselling author Harlan Coben delivers a riveting, powerhouse thriller featuring one of the most fascinating and complex heroes in all of suspense fiction.
Kidnappers have snatched the teenage son of super-star golfer Linda Coldren and her husband, Jack, an aging pro, at the height of the U.S. Open. To help get the boy back, sports agent Myron Bolitar goes charging after clues and suspects from the Main Line mansions to a downtown cheaters' motel--and back in time to a U.
Sports agent Myron Bolitar is poised on the edge of the big time. So is Christian Steele, a rookie quarterback and Myron's prized client. But when Christian gets a phone call from a former girlfriend, a woman who everyone, including the police, believes is dead, the deal starts to go sour.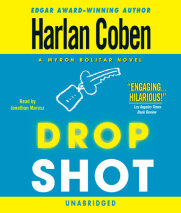 Valerie Simpson is a young female tennis star with a troubled past who's now on the verge of a comeback and wants Myron as her agent. Myron, who's also got the hottest young male tennis star, Duane Richwood, primed to take his first grand slam tournament, couldn't be happier.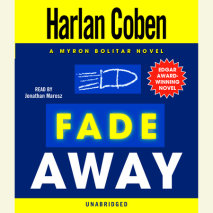 The home was top-notch New Jersey suburban. The living room was Martha Stewart. The basement was Legos—and blood. For sports agent Myron Bolitar, the disappearance of a man he'd once competed against was bringing back memories—of the sport he and Greg Downing had both played and the woman they both loved.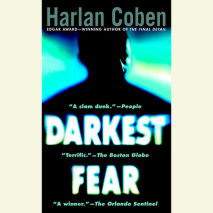 Edgar Award-winner Harlan Coben is at his electrifying best in his latest novel--a dazzling tale of seething mystery and dark family secrets. In Darkest Fear, Myron Bolitar faces the most emotionally shattering case of his career. And it all begins when Myron's ex-girlfriend tells him he is a father--of a dying thirteen-year-old boy.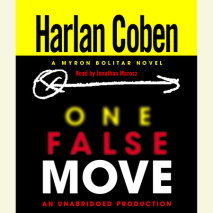 She's smart, beautiful, and she doesn't need a man to look after her. But sports agent Myron Bolitar has come into her life—big time. Now Myron's next move may be his last. . .

Brenda Slaughter is no damsel in distress. Myron Bolitar is no bodyguard.