"She sprang from the womb and waved to the crowd. Then smiled and took a bow." And so we first meet Venetia Kelly, the beguiling actress at the center of this new, spellbinding, and epic novel by Frank Delaney, the bestselling author of...
In the summer of 1922, Robert Shannon, a young American hero of the Great War, lands in Ireland. A Marine chaplain, he was present at the frightful Battle of Belleau Wood, and he still suffers from shell shock. His mentor hopes that a journey Robert ...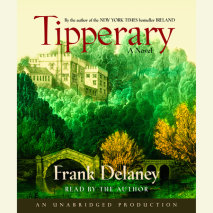 "My wooing began in passion, was defined by violence and circumscribed by land; all these elements molded my soul." So writes Charles O'Brien, the unforgettable hero of bestselling author Frank Delaney's extraordinary novel&...