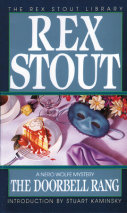 There's no one and nothing the great detective Nero Wolfe wouldn't take on if the price was right. That's something wealthy society widow Rachel Bruner is counting on when she writes him a check for a whopping hundred grand. But eve...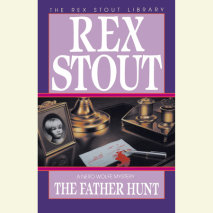 Pretty Amy Denovo wants to find the father she has never seen, but she can't afford Nero Wolfe's outlandish fees . . . or can she? Suddenly she's knocking on the oversized detective's door with a parcel full of bills in hand—and a quarter of a...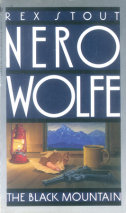 When Marko Vukcic, one of Nero Wolfe's closest friends, is gunned down in cold blood, the great detective takes it personally, pledging to do everything in his considerable power to bring the killer to justice. But Wolfe's reckless vow draws him to t...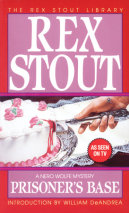 When Priscilla Eads, heiress to cotton-towel millions, first pleads for Nero Wolfe's assistance, the portly detective decides to wash his hands of a case that has more than its share of dirty laundry. Just hours later Miss Eads and her maid are...
An automobile breakdown strands Nero Wolfe and Archie in the middle of a private pasture—and a family feud over a prize bull. A restaurateur's plan to buy the stud and barbecue it as a publicity stunt may be in poor taste, but it isn&rsqu...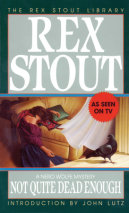 The army wants Nero Wolfe urgently, but he refuses their clarion call to duty. It takes Archie Goodwin to titillate Wolfe's taste for crime with two malevolent morsels: a corpse that refuses to rest in peace and a sinister "accident&rdquo...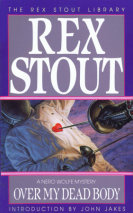 Nero Wolfe, lover of fine food and prize orchids, is a genius at daring detection. But he is always on guard when it comes to women. Now murder at a fencing studio engages him and his confidential assistant, Archie Goodwin, in a dangerous duel with d...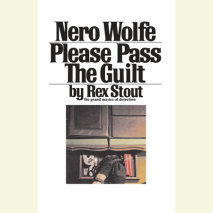 A brilliant Rex Stout murder mystery featuring Nero Wolfe and Archie Goodwin   A bomb explodes in the desk drawer of a top TV executive. Was it intended for him or the man who opened the drawer? They each had enemies enough to die a dozen times ...
When a group of publishers and writers hires Wolfe to solve a case of false plagiarism, it's time for the great detective to hit the books. Four unrelated accusers—including a down-and-out hack writer and a lady poet with a penchant for nude su...
It's a wily killer who dares to strike on Nero Wolfe's hallowed turf—and leave a corpse strangled with Wolfe's own soup-stained tie. But no sooner does the gourmandizing sleuth clean up this first course of murder than he face...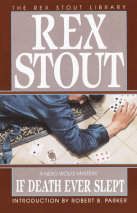 With Nero Wolfe on the job, you'd think murderers would take caution. But even the master detective can't stop a killing, especially if it's an inside job—right under the roof of his client, millionaire Otis Jarrell.What's more, it's Jarrell's ...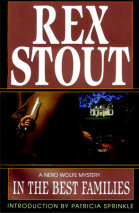 The aging millionairess has a problem: where is her young playboy husband getting all his money? To help find the answer, Archie infiltrates a party at her palatial estate. But her late-night murder ruins the festive mood . . . and a letter bomb from...