The American Revolution Series
NEW YORK TIMES BESTSELLER"Nathaniel Philbrick is a masterly storyteller. Here he seeks to elevate the naval battles between the French and British to a central place in the history of the American Revolution. He succeeds, marvelously."--The New ...
A New York Times BestsellerWinner of the George Washington PrizeA surprising account of the middle years of the American Revolution and the tragic relationship between George Washington and Benedict Arnold, from the New York Times bestsell...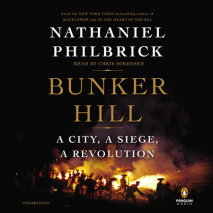 The bestselling author of In the Heart of the Sea, Mayflower, and In the Hurricane's Eye tells the story of the Boston battle that ignited the American Revolution, in this "masterpiece of narrative and perspective." (Boston Globe)In the ope...