NEW YORK TIMES BESTSELLER • A Cotton Malone adventure involving a flaw in the United States Constitution, a mystery about Abraham Lincoln, and a political issue that's as explosive as it is timely—not only in Malone's worl...
NEW YORK TIMES BESTSELLER • This Cotton Malone adventure blends gripping contemporary political intrigue, Tudor treachery, and high-octane thrills into one riveting novel of suspense.   Cotton Malone and his fifteen-year-old son, Gary,...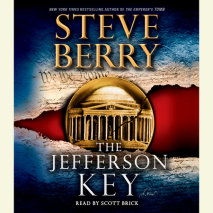 Four United States presidents have been assassinated—in 1865, 1881, 1901, and 1963—each murder seemingly unrelated and separated by time. But what if those presidents were all killed for the same reason: a clause in the United States Cons...
The tomb of China's First Emperor, guarded by an underground army of terra-cotta warriors, has remained sealed for more than 2,000 years. Though it's regarded as one of the greatest archaeological sites in the world, the Chinese governmen...
NEW YORK TIMES BESTSELLER •  "All the Steve Berry hallmarks are here: scale, scope, sweep, history—plus breathless second-by-second suspense. I love this guy."—Lee Child Former Justice Department operative Cotton Mal...
As a child, former Justice Department agent Cotton Malone was told his father died in a submarine disaster in the North Atlantic, but now he wants the full story and asks his ex-boss, Stephanie Nelle, to secure the military files. What he learns stun...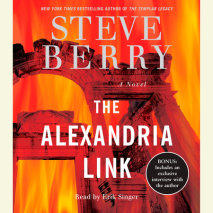 Cotton Malone retired from the high-risk world of elite operatives for the U.S. Justice Department to lead the low-key life of a rare-book dealer. But his quiet existence is shattered when he receives an anonymous e-mail: "You have something ...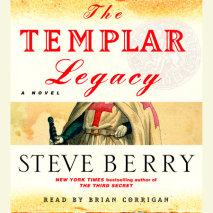 New York Times BESTSELLER -- "Exciting... hard to put down without reading one more page." - The Florida Times-UnionThe ancient order of the Knights Templar possessed untold wealth and absolute power over kings and popes . . . until the Inquisition,...