Star Wars: Legacy of the Force - Legends
No war can last forever. Now, in the long and punishing battle between the defiant champions of the New Jedi Order and the juggernaut that is the Galactic Alliance, the endgame is finally at hand. The rebel cause is losing ground under the twin blows...
During this savage civil war, all efforts to end Jacen Solo's tyranny of the Galactic Alliance have failed. Now, with Jacen approaching the height of his dark powers, no one–not eventhe Solos and the Skywalkers–knows if anything can...
Fighting alongside the Corellian rebels, Han and Leia are locked in a war against their son Jacen, who grows more powerful and more dangerous with each passing day. Nothing can stop Jacen's determination to bring peace with a glorious Galactic ...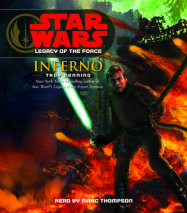 Luke Skywalker wanted to unify the Jedi order and bring peace to the universe. Instead his wife, Mara, lies dead at the hands of an unknown assassin, his wayward nephew Jacen has seized control of the Galactic Alliance, and the galaxy has exploded in...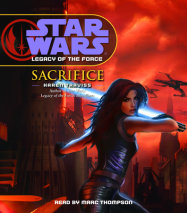 Civil war rages as the Galactic Alliance–led by Cal Omas and the Jedi forces of Luke Skywalker–battles a confederation of breakaway planets that rally to the side of rebellious Corellia. Suspected of involvement in an assassination plot a...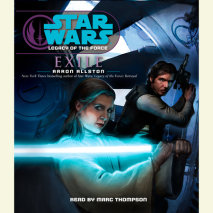 In the Stars Wars galaxy, evil is on the move as the Galactic Alliance and Jedi order battle forces seen and unseen, from rampant internal treachery to the nightmare of all-out war.With each victory against the Corellian rebels, Jacen Solo becomes mo...
This is the era of Luke Skywalker's legacy: the Jedi Master has unified the order into a cohesive group of powerful Jedi Knights. But as the new era begins, planetary interests threaten to disrupt this time of relative peace, and Luke is plague...
A new era of exciting adventures and shocking revelations continues to unfold, as the legendary Star Wars saga sweeps forward into astonishing new territory.Civil war looms as the fledgling Galactic Alliance confronts a growing number of rebellious w...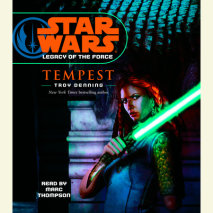 Forty years after the Battle of Yavin a dangerous new era in the Star Wars epic begins–the revelations are shocking, the stakes desperate, and the enemy everywhere. As civil war threatens the unity of the Galactic Alliance, Han and Leia Solo ha...