Naomi Novik's triumphant debut, His Majesty's Dragon, introduced a dynamic new pair of heroes to the annals of fantasy fiction. the noble fighting dragon Temeraire and his master and commander, Capt. Will Laurence. Now in the latest novel, they soar to new heights of breathtaking action and brilliant imagination.
"A new writer is soaring on the wings of a dragon."
–The New York Times

"Enthralling reading–it's like Jane Austen playing Dungeons & Dragons with Eragon's Christopher Paolini."
–Time, on His Majesty's Dragon


Tragedy has struck His Majesty's Aerial Corps, whose magnificent fleet of fighting dragons and their human captains valiantly defend England's shores against the encroaching armies of Napoleon Bonaparte.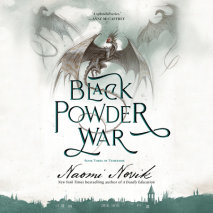 Temeraire . Book 3

After their fateful adventure in China, Capt. Will Laurence of His Majesty's Aerial Corps and his extraordinary dragon, Temeraire, are waylaid by a mysterious envoy bearing urgent new orders from Britain. Three valuable dragon eggs have been purchased from the Ottoman Empire, and Laurence and Temeraire must detour to Istanbul to escort the precious cargo back to England.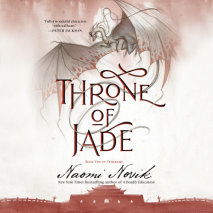 Temeraire . Book 2

When Britain intercepted a French ship and its precious cargo–an unhatched dragon's egg–Capt. Will Laurence of HMS Reliant unexpectedly became master and commander of the noble dragon he named Temeraire.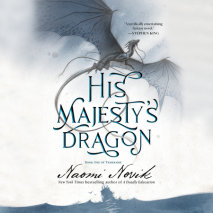 Aerial combat brings a thrilling new dimension to the Napoleonic Wars as valiant warriors rise to Britain's defense by taking to the skies . . . not aboard aircraft but atop the mighty backs of fighting dragons.

When HMS Reliant captures a French frigate and seizes its precious cargo, an unhatched dragon egg, fate sweeps Capt.