Holiday Collection
The holidays are filled with family visits, cooking and baking, gift shopping and wrapping, and many other things. While you are running around, listen to a delightful Christmas novel to bring on the very merry spirit. Below are several suggested listens to make your holiday season shiny and bright. Enjoy!
Meg Hobart has everything: a happy marriage to a handsome, successful husband, a beautiful home in Charlotte, North Carolina, and three wonderful children. But it all comes crashing down around her the day she learns that her husband, James, has been...
Heiress Caroline Dixon has managed to alienate nearly everyone with her alcohol-fueled antics, which have also provided near-constant fodder for the poison-pen tabloids and their gossip-hungry readers. But like so many girls-behaving-badly, the twent...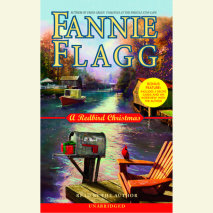 With the same incomparable style and warm, inviting voice that have made her beloved by millions of readers far and wide, New York Times bestselling author Fannie Flagg has written an enchanting Christmas story of faith and hope for all ages that is ...
A beloved, bestselling classic of humorous and nostalgic Americana—the book that inspired the equally classic Yuletide film and the live musical on Fox. The holiday film A Christmas Story, first released in 1983, has become a bona fide Chr...
Imagine a year without Christmas. No crowded malls, no corny office parties, no fruitcakes, no unwanted presents. That's just what Luther and Nora Krank have in mind when they decide that, just this once, they'll skip the holiday altoget...