"If You Like Kathy Reichs…" Collection
Enjoy listening to Kathy Reichs' exciting and suspenseful stories? Then you may also like the following selections from these great suspense authors.
The international bestseller that "grabs the reader by the throat" (Crime Time).First in the new series featuring Detective Inspector Helen Grace.Two people are abducted, imprisoned, and left with a gun. As hunger and thirst set in, only one wa...
Forensic anthropologist Temperance Brennan returns in a chilling eBook original short story from #1 New York Times bestselling author Kathy Reichs. In the prequel to Reichs's upcoming thriller Bones Never Lie, Tempe takes a much-needed vacation...
From Rob Thomas, the creator of the television series and movie phenomenon Veronica Mars, comes the first book in a thrilling mystery series that picks up where the feature film left off.  Ten years after graduating from high school in Nept...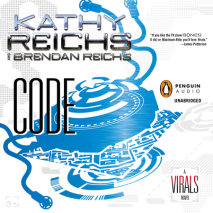 The Virals are put to the ultimate test when they find a geocache containing an ornate puzzle box. Shelton decodes the cipher inside, only to find more tantalizing clues left by "The Gamemaster." A second, greater geocache is within reach--...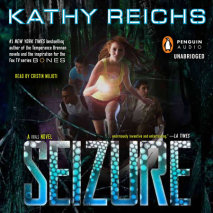 The second novel in the Virals trilogy from #1 bestselling author and inspiration for the TV series Bones - Kathy Reichs!Ever since Tory Brennan and her friends rescued Cooper, a kidnapped wolf pup with a rare strain of canine parvovirus, they've tur...