Shakespeare: From Stage to Audio
Listen to a different kind of Shakespearean performance with these audiobook adaptations!
Hot on the heels of the New York Times bestseller William Shakespeare's Star Wars comes the next installment of the original trilogy: William Shakespeare's The Empire Striketh Back. Many a fortnight have passed since the destruction ...
Return once more to a galaxy far, far away with this sublime retelling of George Lucas's epic Star Wars in the style of the immortal Bard of Avon. The saga of a wise (Jedi) knight and an evil (Sith) lord, of a beautiful princess held ...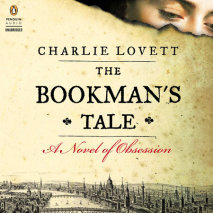 A mysterious portrait ignites an antiquarian bookseller's search through time and the works of Shakespeare for his lost love. Charlie Lovett's new book, The Lost Book of the Grail, is now available. Guaranteed to capture the hea...
Fans of Maggie Stiefvater's Shiver and Becca Fitzpatrick's Hush will relish this intense paranormal love story featuring Romeo and Juliet, literary history's most tragic couple, who meet again, not as true lovers, but truly as enemies.The most tragic...
A sweeping novel of intrigue and identity, of love and legacy, as a young woman discovers that her own fate is irrevocably tied—for better or worse—to literature's greatest star-crossed lovers.Twenty-five-year-old Julie Jacobs is he...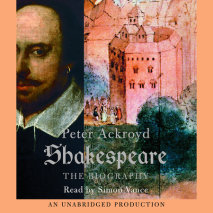 This is the big one from Peter Ackroyd — and a worthy companion to London: The Biography.Only Peter Ackroyd can combine readable narrative and unique observation with a sharp eye for the fascinating fact. His method is to position Shakespeare ...