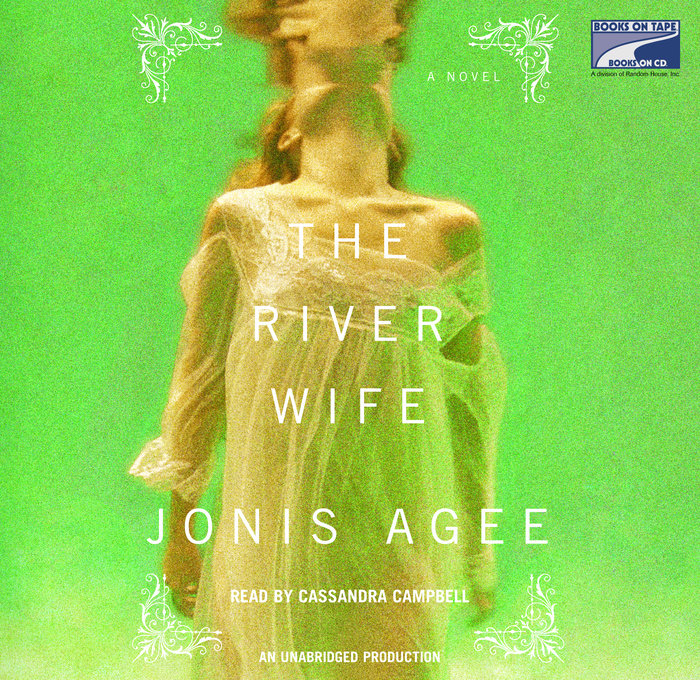 The River Wife
1. The house Jacques Ducharme builds for Annie Lark is present throughout the novel. What is its significance? Why are Annie and later her ghost always seen outside the house, never inside?

2. The New Madrid earthquake profoundly changed not only the physical character of the landscape but also the human characters of the region. How would you describe the effects on the people in the novel?

3. Who is the "river wife"? Are all the women in the novel wives? Why and how are they attracted to these men?

4. What is the meaning of the circumstances of Jacques' death?

5. Why does Omah join Jacques as a pirate, and why does she stay with the family later? How is Omah like and unlike the other women?

6. Why does old Maddie stay to take care of Jacques and Laura's baby? Doesn't she realize that Jacques has been instrumental in the deaths of her two children?

7. Jacques Ducharme is a powerful figure throughout the novel–even in death. What is the source of his power? What did Annie Lark and Little Maddie find to love in him?

8. Does Annie really envision having an affair with Audubon? What are his intentions?

9. Why isn't Laura satisfied with her marriage and prospect of wealth with Jacques? What is driving her to align herself with Major Stark? Does she get what she deserves?

10. Why does L. O. Swan give up his dream of returning home to stay with Little Maddie? Is it fair that Little Maddie asks this of him?

11. How is each of the characters both similar to Jacques and different from him?

12. The River Wife grapples with the secrets that plague families through generations, growing more hidden and deadly as they undermine the house. Would it have been possible to change this legacy? What would become of Hedie then?

13. Although their lives are filled with loss, what do the women and men of this novel gain through their marriages and relationships? What makes them continue to struggle with each other, with the land, with the ghosts that haunt their lives?