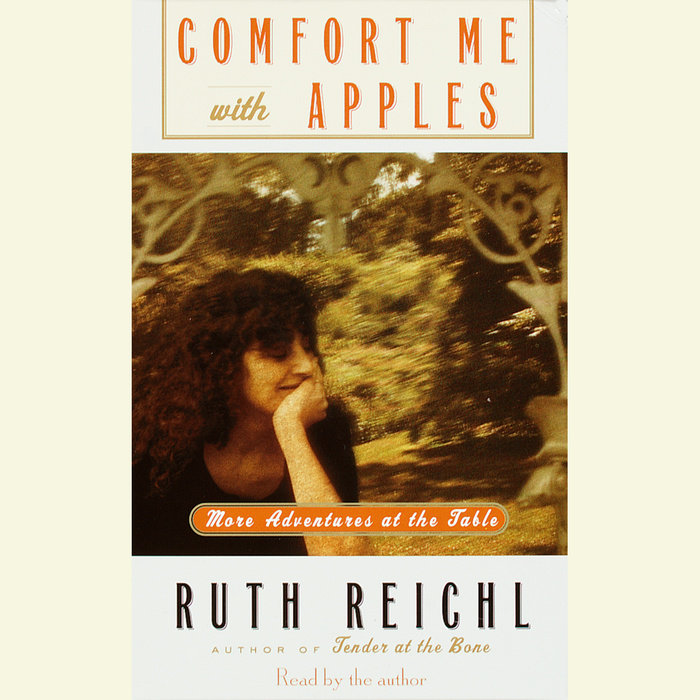 Comfort Me with Apples
1. When Ruth Reichl tells her housemates that she is going to become a restaurant critic, her roommate Nick responds, "You're going to spend your life telling spoiled, rich people where to eat too much obscene food?" Discuss Reichl's transition from chef to critic and the effect it has on her lifestyle. To what degree is Nick's response a reflection of the era (the 1970s)? Thirty years later, does your reaction differ from Nick's?
2. Reichl is known for her restaurant reviews and other food writing. In Comfort Me with Apples, do you find her writing about food to be straightforward? Consider her use of metaphor (eggs that taste like sunshine, raspberries like spring) to describe food. Do you find this to be an effective means of conveying her sensations to the reader?
3. How is Reichl's background in journalism reflected in her prose style in this book?
4. Reichl has said that Comfort Me with Apples is about women and work. Throughout her personal ups and downs, she always returns to work as a source of solace, continuity, and fulfillment. Consider her trip to Barcleona after she has had to return her adopted daughter to the girl's birth parents. How does the trip console her, and how is she different upon her return?
5. Reichl includes recipes at the end of each chapter, recipes that each signify a specific event in her life and relate to an event in the book. In Comfort Me with Apples, cooking is often therapeutic. Think of your own relationship with food and cooking. Are there particular meals that, for you, elicit memories or strong emotional responses?
6. Ruth Reichl's first memoir, Tender at the Bone, dealt to a great extent with her often difficult relationship with her mother. How does their relationship evolve and change in Comfort Me with Apples? Consider the relationships that dominate her life in this book, including those that intersect with her relationship with her mother, and how they reflect on Reichl's life and character.
7. The author has called Comfort Me with Apples "a love story." What is the nature of this love story? Think of the ways in which love pervades the book—love of food, friends, lovers, spouses, chidren, and
self.
8. In an interview, Reichl has said, "I believe privacy is overrated. I did hold back when I thought what I was writing would be hurtful for someone else, but I believe that the biggest hope for mankind is for us to learn to know each other, to tell each other the truth." Consider the responsibilities an author has in writing an autobiography. What decisions has Reichl made in shaping her own story, and what effect do they have on the reader's perceptions of her and the other people she features in her book? Is it ever possible to preserve the objective truth (if there is such a thing) in writing a memoir?'