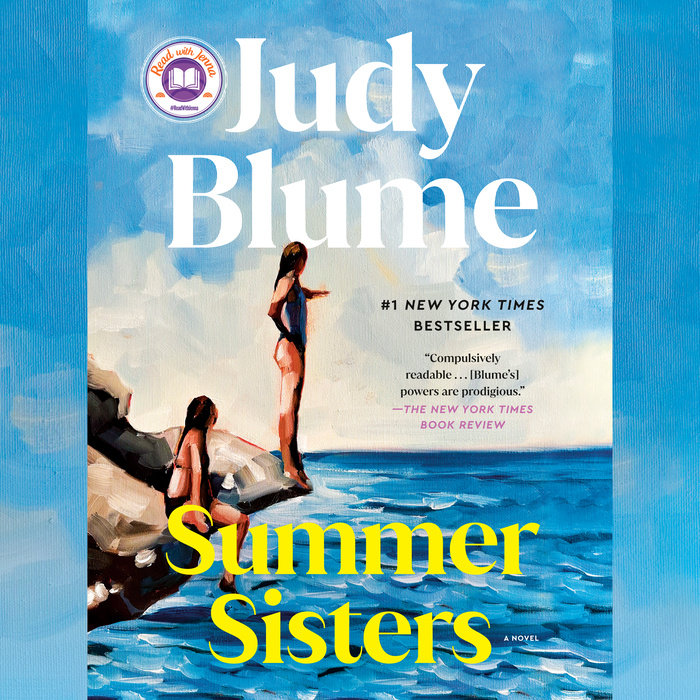 Summer Sisters
1. Do you see more of your personality in the character of Victoria ("Vix&") or Caitlin? Why? Do you see parallels in your relationships with your friends? Have you ever known a "Caitlin?" You might start by remembering best friends and what they've meant to you.

2. What is it about Vix that leads Caitlin to befriend her in the first place? That allows the friendship to flourish? What does Vix get from her friendship with Caitlin? What does Caitlin get from Vix? And what do each of them give?
3.
What do you see as the source of the lasting bond between Vix and Cailtin? Why and how do they remain so close even as they grow apart and lead different lives? How do their expectations of each other change? Do you see similarities in your own long-term friendships? In what ways have they changed over time?

4. After Caitlin talks to Vix about Phoebe, Vix thinks, "You weren't always born to the right parents. And parents didn't necessarily get the kids they were meant to raise" (p. 98). Do you think Vix was thinking of her own parents, or Caitlin's? What does this say about how she feels about both sets of parents? Do you agree?
5. How did Vix's relationship with Abby and Lamb affect her relationship with her own family? How much different would her life have been if she hadn't developed such a strong bond with Caitlin's family? Would Vix have broken away from her background on her own, without her friendship with Caitlin?
6. How much do you think their respective backgrounds shaped Vix and Caitlin? Do you think their essential characters would have been the same if their situations had been reversed? How do you think each would have operated in the world under reversed circumstances?
7. Could there ever have been a future for Vix and Bru? Was their breakup inevitable? Could she have married him and still fulfilled herself? Do you see any parallels between their relationship and your own first love?

8. Why does Caitlin pursue and marry Bru? What attracts her to the idea of settling down and having a child? Is this something you think she deliberately set out to do or did it just happen?

9. How can Vix forgive Caitlin for marrying Bru? When Caitlin abandons her daughter? When she disappears from their lives? Why doesn't Vix ask more questions about Caitlin's life away from her? Do you think she should have ended the friendship because of any of these events?

10. Judy Blume uses an unusual technique in her novel, allowing readers to get into the minds of many characters, yet she never allows us inside Caitlin. Why?

11. What drew you to each character? With which characters did you most sympathize? Which did you find less sympathetic? Why?

12. Was the ending inevitable or tragic? Are you able to agree on what really happened? How do you feel about the ambiguity of the ending?
12. Was the ending inevitable or tragic? Are you able to agree on what really happened? How do you feel about the ambiguity of the ending?
From the Paperback edition.