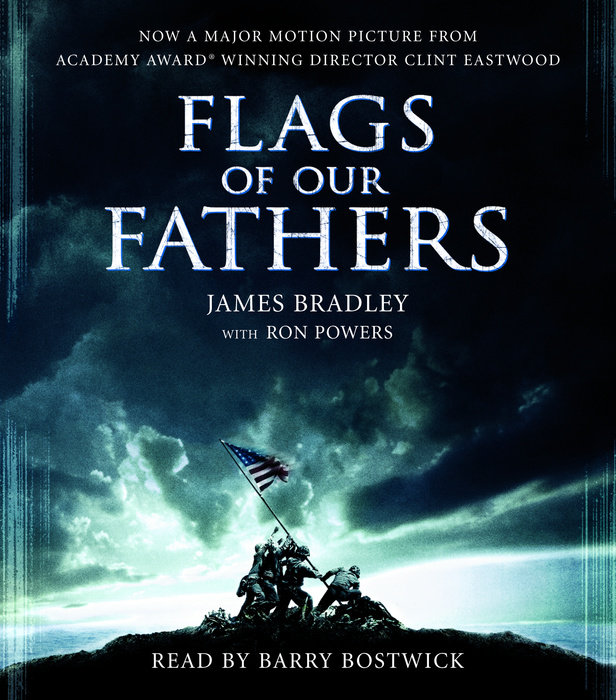 Flags of Our Fathers
1. Engage the class in a discussion about the meaning of patriotism. What is the relationship between duty and patriotism?
2. Private Tex Stanton, Second Platoon, Easy Company said, "Life was never regular again. We were changed from the day we put our feet in that sand." (p. 69) Discuss how the Battle of Iwo Jima changed the men who fought there. Compare and contrast how each of the six flag raisers were changed.
3. Discuss the qualities of a hero. Jack Bradley never viewed himself as a hero and felt that the real heroes of the Battle of Iwo Jima were the men who gave their lives. What role did the media play in making the six flag raisers heroes? How might these six men be considered symbols of all the heroic men who fought at Iwo Jima? In the book, James Bradley discusses the difference between a hero and a celebrity. How did President Roosevelt turn these heroes into celebrities?
4. Discuss the meaning of the inscription "Uncommon Valor Was A Common Virtue" that is on the face of the bronze statue of the six flag raisers that was unveiled at Arlington National Cemetery on November 10, 1954. The three surviving flag raisers attended the unveiling ceremony. James Bradley states that after that day, "Never again would they meet, never again would they serve the photograph." (p. 178) How had these men "served the photograph"? Discuss whether new generations who visit the bronze statue can fully understand the impact the photograph had on the American people when it was first published.

For more activities on Images of War, see these titles: For Freedom by Kimberly Brubaker Bradley, Lord of the Nutcracker by Iain Lawrence, Girl of Kosovo by Alice Mead, Flags of Our Fathers by James Bradley with Ron Powers adapted for young people by Michael French, The Gadget by Paul Zindel, and Forgotten Fire by Adam Bagdasarian.

Prepared by Pat Scales, Director of Library Services, the South Carolina Governor's School for the Arts and Humanities, Greenville, SC.