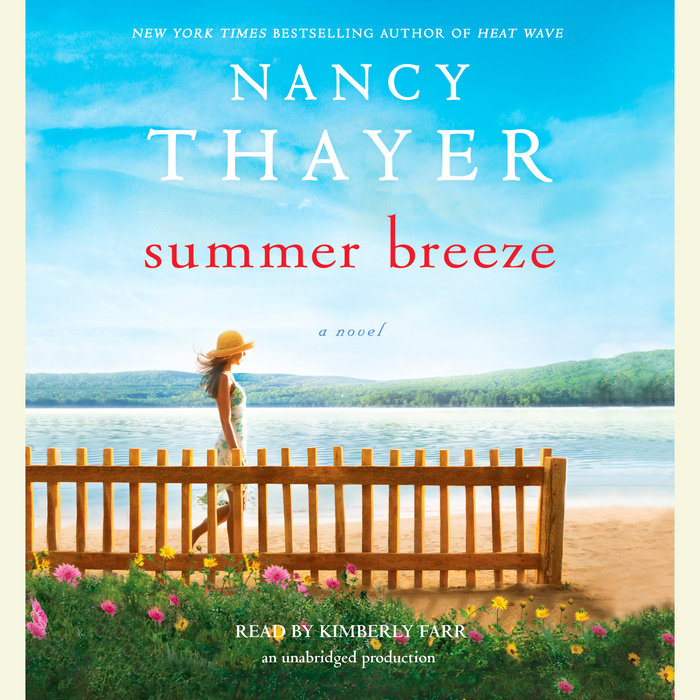 Summer Breeze
1. Bella is so attached to her home that she considers breaking up with Aaron so she can stay at Dragonfly Lake. Why do you think she feels this way?
2. Do you identify with Bella's fear of change? Why does she finally decide to move to San Francisco? Would you have made the same decision?
3. While Bella finds comfort and nostalgia in the gargoyle cabinet and family antiques, Morgan feels trapped and isolated by the design of her luxurious new house. How can the appearance of a house affect the mood and family relationships within it? What is the difference between a house and a home, and does it have anything to do with furniture?
4. On the day that Natalie and Ben decide to stop talking about science and art, Natalie comments that their work is "the most interesting part of us, or the defining part of us." Do you agree? What would you identify as the defining part of yourself: the roles you play, your interests, your personality traits, or something else entirely?
5. Why does Natalie and Ben's relationship work despite their different interests?
6. Slade, the bad-boy, wheeler-dealer antiques aficionado, tells Bella that he would give up his playboy lifestyle to be with her. Why do you think he makes that declaration? Do you believe him?
7. How does Slade's decision to bring Dina Hannoush to the dinner party at the end of the summer reflect on his character?
8. Although we often don't see it, Josh struggles with pursuing his dream, supporting his family, and spending enough time with his wife and son. How well does he manage the balancing act?
9. Is Josh right to conceal his novel from Morgan? How would you have handled the situation?
10. While Natalie's exterior is that of a sleek and sophisticated New Yorker, she often believes that her thoughts and feelings are those of a child. Does the summer represent a growing-up process for Natalie? How do her attitudes towards Marlene, her mother, reflect her maturity?
11. Which of the characters do you identify the most with? Why?
12. The lakeside community seems like such a wonderful place to live. What is your ideal community?