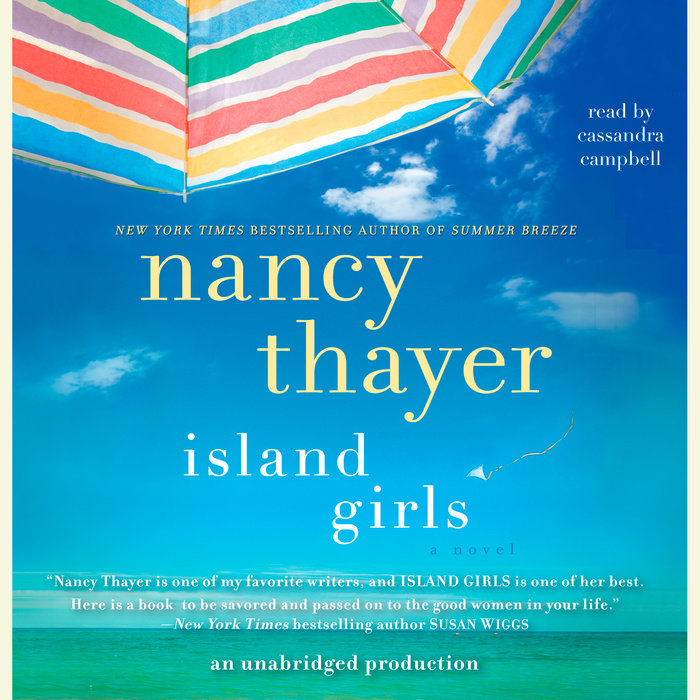 Island Girls
1. Arden, Meg, and Jenny come from what can be called a "blended" family. Do you know any families like this?
2. Do you think the relationship of sisters in a family whose parents never divorce is easer/less complicated/more loving than that of sisters in blended families?
3. The flap copy of Island Girls says: ". . . the push and pull of family altercations make us whole." Do you agree?
4. Did you identify with any of the three young women? If so, which one? Why?
5. Did you identify with any of the three older women? If so, how?
6. How would you match these qualities to these mothers:
Nora                            Romantic
Justine                         Martyred
Cyndi                           Practical
7. Towards the end, the mothers get together at the Nantucket house and end up being friends, or at least friendly. Is this realistic or idealistic?
8. Was Justine justified in exiling the two girls? Was she right to keep the information about Jenny's natural father from her? Would you have done the same?
9. One of the themes in the book is that of self-esteem. Meg's lack of self-esteem prevents her from believing Liam could love her. On page 238, Justine's lack of self-confidence made her want to get Meg and Arden out of her life. Do you think women let the lack of self-esteem influence crucial life choices more than men do?
10. Do you think the women of the Rory Randall fan club made the right decision about helping Marcia? What would you have done?
11. Arden, Meg, and Jenny all have work they love. Which woman do you think is most likely to have children? Which woman is least likely?
12. If you had three months—or even one week—to vacation on Nantucket, away from work, home, and everyday worries, lying on a beach in the sun or walking on the beach looking at the stars, would it change anything in your life?