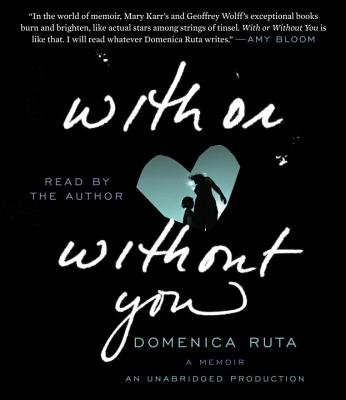 With or Without You
1. Ruta begins her book with a scene from her childhood, when Kathi takes her along with her when  she  goes  to destroy someone's car. Why do you think Ruta chose to begin her book with that scene? What does it tell you about Kathi? How are the themes that it sets out subsequently explored throughout the rest of the book?
2. The dedication of With or Without You is "For Her." Why do you think that is her dedication?
3. In her late twenties, Domenica worked for the National Domes­tic Violence Hotline. "If  only all battered wives could be so conveniently sympathetic," Ruta writes. "The real picture is something more complicated, a prism that captures the full spectrum of good and evil and shatters it into fractured pieces of color and light" (p. 4 3). How does With or Without You explore this theme?
4. In a quietly momentous scene in the book, Domenica sees her sister lying on Carla's stomach and whispers a single word. "It wasn't until much later that I understood what had happened that day," Ruta writes. "Inside me was someone new waiting to be born...someone who would devote her life to describing such moments in time" (p. 53). What does Ruta mean? Why is that  moment so significant?
5. What do you consider Kathi's biggest betrayal?
6. What would you consider Kathi's best attribute?
7. What do Kathi and Domenica have in common?
8. The extended Ruta family is almost continuously burdened with debt. Explore the theme of debt, both literal and metaphoric, in the   book. How do debts affect their relationships and hold them back?
9. Why does Domenica enjoy working in the dementia ward?
10. When Domenica is recovering, how does she find solace?
11. While in Austin, Domenica falls in love with another writer. "It was just as awful as my mother had said it would be," Ruta writes."It was even worse that she was right" ( p. 145). What is Ruta referring to? What is the larger significance of Domenica's realization?
12. Near the end of the book, Ruta wonders why she can't have compassion for Kathi. Do you think that Kathi is deserving of Domenica's compassion? Do you believe that Domenica does not have compassion for Kathi?