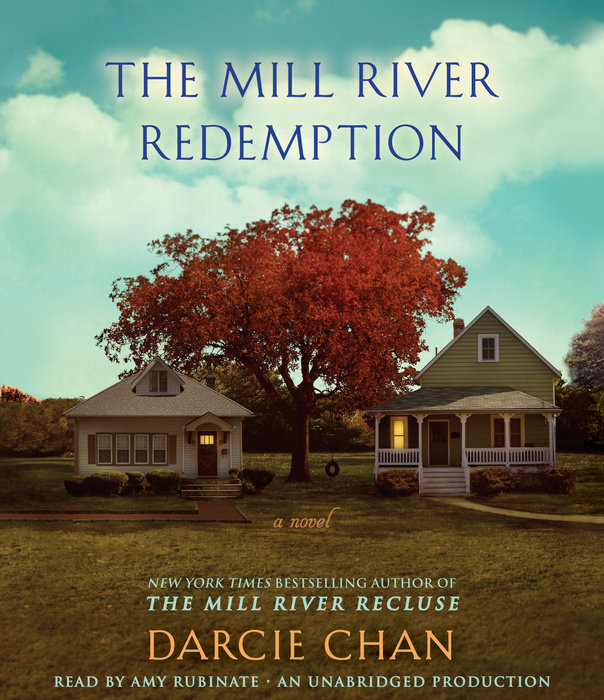 The Mill River Redemption
1. In the beginning of The Mill River Redemption, Josie DiSanti is traumatized and frightened. Over the course of the story, however, she becomes strong, self-sufficient, and confident. What do you feel is the single biggest factor in her transformation?
2. As a single parent, Josie tries to be everything to and provide everything for her daughters Rose and Emily. Given her situation, what do you feel were her greatest successes and failures as a parent? What might she have done differently?
3. Josie has to deal with an unpleasant boss in her first job as a single parent. Have you encountered a "Ned Circle"—i.e., someone who intentionally tried to make things difficult for you—in your own life or career? If so, how did you handle the situation?
4. As young adults, Rose and Emily DiSanti experience a terrible tragedy and become estranged, and Josie spends many years trying to help them reconcile. If you were in Emily's position, could you forgive Rose for what she did? If you were in Rose's position, could you ask Emily for forgiveness?
5. In your experience, is trying to forgive someone easier or more difficult if you love the person seeking the forgiveness?
6. Daisy Delaine repeatedly seeks to apologize to Rose for her perceived transgression at Josie's wake. Do you think Rose's response to Daisy is an expression of personal animosity or a result of the influence of alcohol?
7. How does Rose evolve from the moment she arrives in Mill River for the summer to the end of the story? Did your feelings toward her change over the course of the book?
8. Emily returns to Mill River to honor her mother's wishes and also to confront her own past. Despite all that has happened, do you think she still loves her sister? Does she change as a person as events unfold? At the end of the story, do you believe she will really be able to forgive Rose for what she did?
9. Claudia Simon struggles with feelings of insecurity, even though Kyle gives her no reason to doubt his feelings until she sees him coming out of Emily's house. If you had been in Claudia's position, what would you have done at that point?
10. Ivy's little bookstore is a labor of love and her life's work. How does it reflect her personality?
11. Josie is desperate to see her girls' estrangement end. Does she go too far in her efforts to force their reconciliation? Do you think that what she does is worth it in the end? What would you have done had you been in her position?
12. As a "recovering spoon addict," Father O'Brien manages to keep his compulsion under control in this novel. Do you think that he will continue to refrain from stealing spoons, or do you think he will eventually relapse? Does his grief over Mary McAllister's death have anything to do with his newfound self-control?
13. Sheldon sees Rose at an experimental theater performance and is taken with her immediately. Do you believe in love at first sight? If so, is it the kind of love that can withstand the challenges inherent in most marriages?
14. Near the end of the book, Josie refers to Father O'Brien as "a priceless antique that's still functional." Is there, or has there been, an elderly person in your life who fits that description? Who is or was it, and what made the person so special to you?