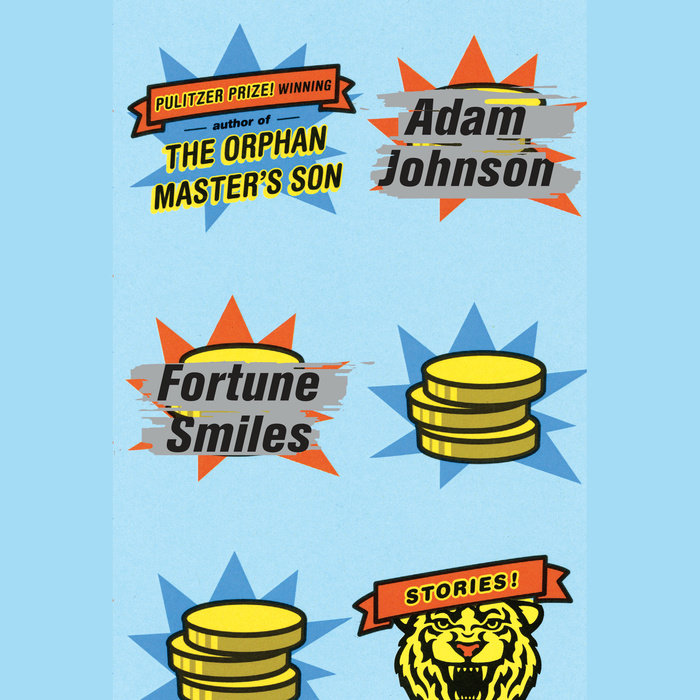 Fortune Smiles
1. How would you describe the elements that these six stories have in common? Are there themes that recur?
2. Discuss the importance of place in these stories, which range from Louisiana post-­Katrina to a former prison camp in East Germany to North Korea. To what extent are these stories that could only take place in these locations? To what extent are the experiences of their characters universal?
3. In "Nirvana," why do you feel the narrator has created a holograph of the president? What purpose do his conversations with the president serve? How do you think Charlotte feels about this?
4. Describe the father-­son relationship in "Hurricanes Anonymous," and how you understand Nonc's sense of obligation to Geronimo and Relle. Is Nonc a good father? What does this story say about the bonds of individual love versus the bonds of family? What does this story say about the diasporas that occur after natural disasters?
5. "Dark Meadow" and "George Orwell Was a Friend of Mine" both feature narrators who have done—­or are drawn to doing—­terrible things. Talk about how your perspective on these characters changed over the course of their ­stories—at the end, were your feelings about their choices different from what they were at the beginning?
6. In "Interesting Facts," the narrator's husband has a biography similar to the author's. What did you make of this? Does the narrator's relationship with her husband and family change over the course of the story?
7. What is the role of humor in these stories?
8. Many of these characters seem motivated by shame—­over their past, or their actions, or their sense of failure. Does a sense of shame motivate them to be better toward others, or does it make them more selfish?
9. Would you describe the stories as each being distinct in prose style? Or quite similar? If so, what are the continuities?
10. Talk about the ending of "Fortune Smiles." How do Sun-­ho's and DJ's experiences of defection differ? Does the story change your understanding of what it means to defect from a place like North Korea?