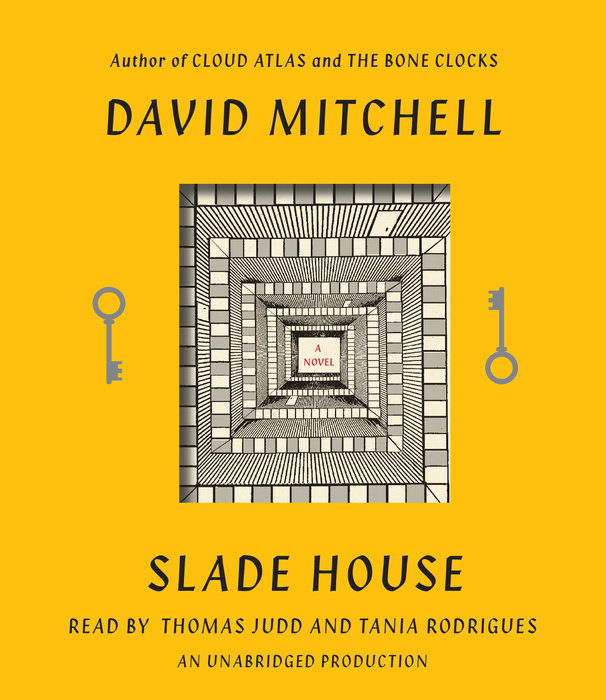 Slade House
1. Slade House is broken up into five parts and is narrated by five different characters, all in the first person. Which of their voices were you most drawn to and why?
2. Despite their differences, the narrators are all "engifted" and therefore targets of the Grayer twins. What do you think "engifted" means? What might qualify someone as "engifted"?
3. Did you notice any recurring patterns in the storytelling across all five parts?
4. With each new "guest" you learn more and more about Slade House and the Grayer twins. What about their abilities and story was most unsettling to you?
5. On page 146, Freya Timms thinks "Grief is an amputation, but hope is incurable hemophilia: you bleed and bleed and bleed." Do you agree? In what way is this true for characters in the novel?
6. On page 175, Fred Pink counters Freya's argument for why immortality wouldn't be kept a secret. What does Fred's explanation say about human nature? Do you agree?
7. Throughout his life, many people dismiss Fred and his beliefs and research. What might his experiences say about the way society treats those who are labeled as mentally ill?
8. Norah and Jonah's history is extraordinary, but also marked by loss. Did you ever find them sympathetic? When and why?
9. You don't learn much about what Norah and Jonah do in--between each nine--year cycle, but we do know that they have a great degree of freedom and many resources at their disposal. Would you be tempted by their nomadic but gifted existence?
10. Were you surprised by Norah's actions at the end of the novel?
11. What's the most frightening book you've ever read, and what is the most spine--chilling movie you've seen? Are there differences between literary fear and cinematic fear?