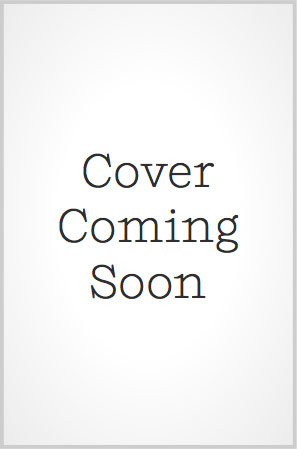 Sepulchre
INTRODUCTION
In 1891, young Léonie Vernier and her brother arrive at the home of their widowed aunt in Rennes-le-Bains, in southwest France. But nothing is as Léonie had imagined. Their aunt is young, willowy, and beautiful, and the estate is a subject of local superstition. Villagers claim that Léonie's late uncle died after summoning a demon from the old Visigoth sepulchre on its grounds…

More than a century later, Meredith Martin, an American graduate student, arrives in Rennes-le- Bains while researching the life of Claude Debussy. Haunted by a Tarot reading she had in Paris—and possessing the mysterious deck of cards—she checks into a grand old hotel built on the site of a famous mountain estate destroyed by fire in 1896. There, the pack of Tarot cards and a piece of 19th-century music known as Sepulchre 1891 hold the key to her fate—just as they did to the fate of Léonie Vernier.



ABOUT KATE MOSSE

Kate Mosse is the author of The New York Times-bestseller Labyrinth. She is also Co-founder and Honorary Director of the prestigious Orange Prize for Fiction, which annually celebrates and promotes the best works of fiction written by women throughout the world.
A fellow of the Royal Society of Arts, Ms. Mosse was named European Woman of Achievement for her contribution to the arts in 2000. She is also a highly regarded television and radio presenter, having been at the helm of BBC Four's flagship "Readers and Writer Roadshow" and BBC Radio 4's Saturday Review. She divides her time between Sussex, England and Carcassonne, France.
DISCUSSION QUESTIONS
The story opens with a riot at the Palais Garnier opera house. Why do you think the author chose to begin the story with this incident? What thematic or other connection does it have to the rest of the story?
Consider the characters of Léonie and Meredith. How is each woman shaped by the era in which she lives? Do you think the story would have gone differently if their places were reversed, and Meredith had been in born the eighteenth century and Léonie in the twentieth?
Claude Debussy is a presence throughout the book, yet he never appears in person. What is the symbolic importance of his presence in the story? More broadly, what thematic role does music play in the novel?
Victor Constant commits a series of murders in order to convince the people of Rennes-les-Bains that the demon who terrorized the town in Jules Lascombe's time has returned. Do you believe that these earlier attacks were genuinely the work of the demon? Or does the demon always work through the hands of men?
It appears that Audric Baillard is much older than he seems. What secrets do you think he is hiding? Is it more than a coincidence that he died in the presence of Shelagh O'Donnell, who then plays an important part in revealing Julian Lawrence's crime? What do you think he was looking for in the Sabarthès mountains?
Did you find Anatole's decision to face Victor in the duel heroic or foolish? How is this decision indicative of his character? Are there flaws in that character that made his fate inevitable?
Victor Constant, Julian Lawrence, and the demon Asmodeus are all described as having the same penetrating blue eyes. What is the significance of this? Is it possible that, as with Meredith Martin and Léonie Vernier, there is a blood connection between them?
By the end of the novel, we have learned that the story we have just read was written by Meredith Martin. Does this alter your view of the story in any way?