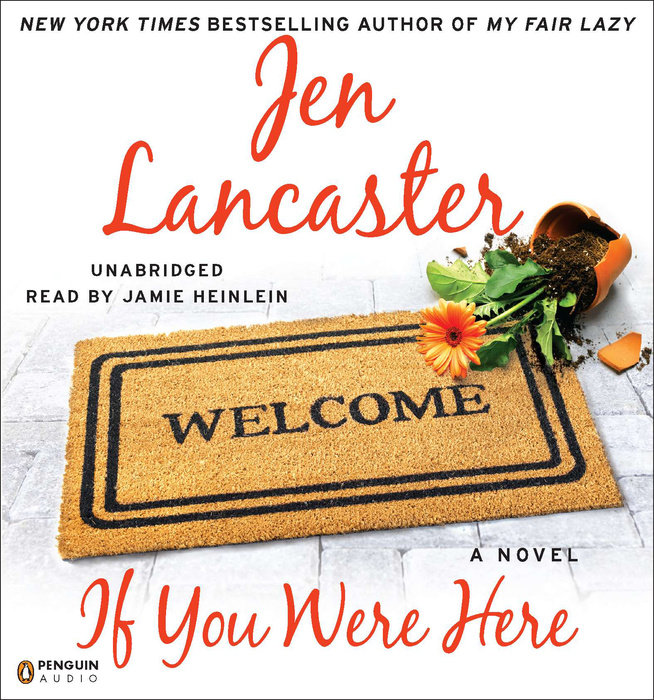 If You Were Here
INTRODUCTION

Told in the uproariously entertaining voice readers have come to expect from Jen Lancaster, If You Were Here follows Amish-zombie-teen-romance author Mia and her husband Mac (and their pets) through the alternately frustrating, exciting, terrifying—but always funny—process of buying and renovating their first home in the Chicago suburbs that John hughes's movies made famous. Along their harrowing renovation journey, Mia and Mac get caught up in various wars with the homeowners' association, meet some less-than-friendly neighbors, and are joined by a hilarious cast of supporting characters, including a celebutard ex-landlady. As they struggle to adapt to their new surroundings—with Mac taking on the renovations himself—Mia and Mac will discover if their marriage is strong enough to survive months of DIY renovations.
ABOUT JEN LANCASTER
Jen Lancaster is the author of Bitter is the New Black. She has lived in Chicago for ten years with her husband and pets, and has yet to get the hang of the subway or returning library books in a timely manner.
DISCUSSION QUESTIONS
What scene was the easiest to visualize or was the most memorable?
Discuss the significance of why it was so important to Mia to buy that specific home. Did she make the right choice? Why or why not?
What are Mia's strengths and weaknesses, and with which do you most identify?
How did Mia and Mac's relationship change as they faced adversity? What advice would you give them as a couple going forward?
How would you describe Mia's relationship with her grandmother?
Who was you favorite character? And given the choice, which one would you most like to meet?
Mia's life was profoundly influenced by John Hughes. Who has had a similar influence in your own life?
If you've read Jen Lancaster's memoirs, what similarities and differences do you see between Jen and Mia?
Mia relies heavily on support and advice from her friends. How do you relate to your own circle of friends?