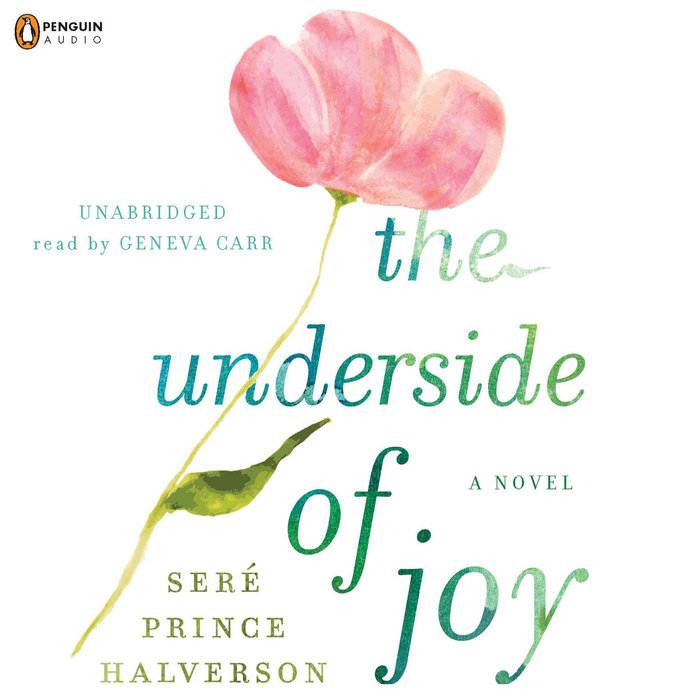 The Underside of Joy
INTRODUCTION
Set against the backdrop of Redwood forests and shimmering vineyards, Seré Prince Halverson's compelling debut tells the story of two women, bound by an unspeakable loss, who each claims to be the mother of the same two children.
To Ella Beene, happiness means living in the northern California river town of Elbow with her husband, Joe, and his two young children. Yet one summer day Joe breaks his own rule-never turn your back on the ocean-and a sleeper wave strikes him down, drowning not only the man but his many secrets.
For three years, Ella has been the only mother the kids have known and has believed that their biological mother, Paige, abandoned them. But when Paige shows up at the funeral, intent on reclaiming the children, Ella soon realizes there may be more to Paige and Joe's story. "Ella's the best thing that's happened to this family," say her close-knit Italian-American in-laws, for generations the proprietors of a local market. But their devotion quickly falters when the custody fight between mother and stepmother urgently and powerfully collides with Ella's quest for truth.
The Underside of Joy is not a fairy-tale version of stepmotherhood pitting good Ella against evil Paige, but an exploration of the complex relationship of two mothers. Their conflict uncovers a map of scars-both physical and emotional-to the families' deeply buried tragedies, including Italian internment camps during World War II and postpartum psychosis.
Weaving a rich fictional tapestry abundantly alive with the glorious natural beauty of the novel's setting, Halverson is a captivating guide through the flora and fauna of human emotion-grief and anger, shame and forgiveness, happiness and its shadow complement . . . the underside of joy.
ABOUT SERÉ PRINCE HALVERSON
Seré Prince Halverson lives in Northern California and worked as a freelance copywriter for twenty years while she wrote fiction. She and her husband have four grown children. She is a mom and a stepmom, and grew up with a mom and a stepmom. This is her debut novel.
DISCUSSION QUESTIONS
Discuss the theme of avoidance in this book. Why does Ella eventually resolve to break away from that tradition?
What were your first impressions of Paige? How did they change as the story progressed?
Would you be able to forgive a significant other for keeping secrets from you, as Joe did from Ella?
What would you do if you were put into a situation where everyone was encouraging you to hide the truth? Would you react as Ella did? Do you feel she made the right choice?
"Internment comes from fear" (p. 273). How are the characters in this book imprisoned by fear?
Were you aware that the U.S. imprisoned Italians and Germans in addition to the Japanese during World War II? How did this book shed light on this little known part of history?
How did this event affect Joe. Sr. and Marcella's attitudes and behaviors toward Paige? Toward Ella?
The author speaks about terroir, or how the history of a place permeates grapes in wine and, as Ella points out, people. Which people in the book have a specific terroir? What is the terroir of the people in your life?
Describe how the author uses both visual and sensory descriptions in her book. Did they help you see why Ella loved Elbow and Sonoma County?
How did the people in Ella's life see her through her grief over Joe's death and the custody battle over her children?
Were you inspired by Ella's journey in this book? Why or why not?
How is "drowning" used as a significant theme in the novel, both literally and figuratively?
In what ways are Ella and Paige different? In what ways are they the same? If you were Annie or Zach, who would you want to live with?
Why do you think Joe kept Paige's paisley robe and letters?
For a custody case such as this, do you think the law is fair? If you were the judge, what would you have done?
Were you satisfied with the end of the book? Why or why not?