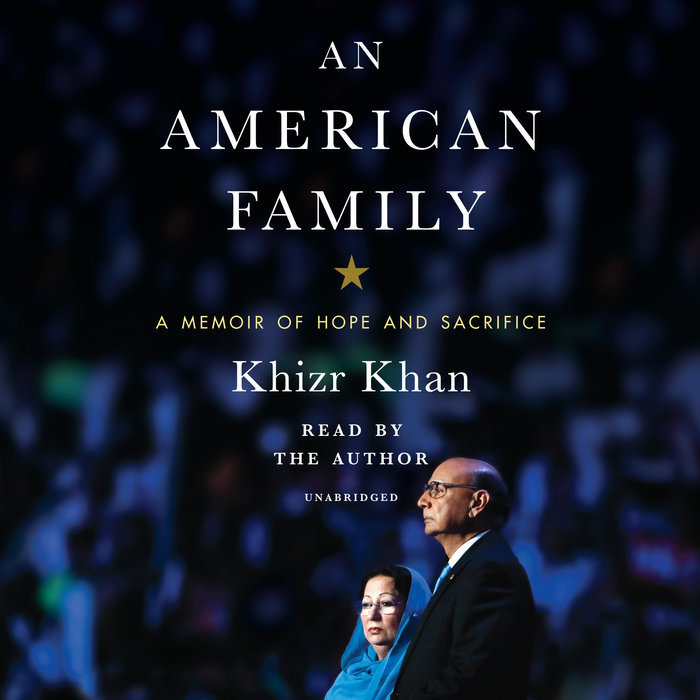 An American Family
1. Discuss Khizr Khan's relationship with his grandparents. What did he carry with him from his grandfather?
2. People often have ideas about what it means to be an immigrant or who immigrants are. Did An American Family change your view of immigration? Why or why not?
3. When Khizr began law school, what struck him about the Declaration of Independence? How did it compare to other founding documents? Have you ever had a strong reaction to reading the Declaration of Independence or the Constitution?
4. What drew Khizr and Ghazala together? What did you think about their relationship?
5. What were some of Khizr's first observations of the United States? How did this early experience of the country influence his long-­term opinion of it? Did his first impression fit with how you see the country?
6. It's no secret that many people complain about a visit to the DMV. Why was Khizr's approach to it so different? Did it change your view of the DMV (or any other institutions)?
7. Did you immigrate to the United States, or have any of your family or friends done so? Discuss your (or their) experience of moving to a new country.
8. Do you think having a family influenced the Khans' decision to stay in the United States? How did raising a family here seem different than it would have been in Pakistan? Can you imagine raising children in a country where you did not grow up?
9. Why did the Khans decide to pursue U.S. citizenship? What did they gain and sacrifice with this decision? Can you imagine making a similar choice?
10. What values did the Khans hope to instill in their sons? How did the boys reflect Khizr and Ghazala as they grew up and attended college? How was their experience of young adulthood different from Khizr's and Ghazala's?
11. How did Khizr and Ghazala choose to honor their son, Captain Humayun Khan? How did they find meaning in his death?
12. What drove Khizr to speak at the Democratic National Convention? What did you think of his decision to get involved in politics, and how did his politics evolve over time? What issues drive you to get involved (in politics or otherwise)?
13. If you've read the Constitution, do you have a favorite part or amendment? What do you like about it?