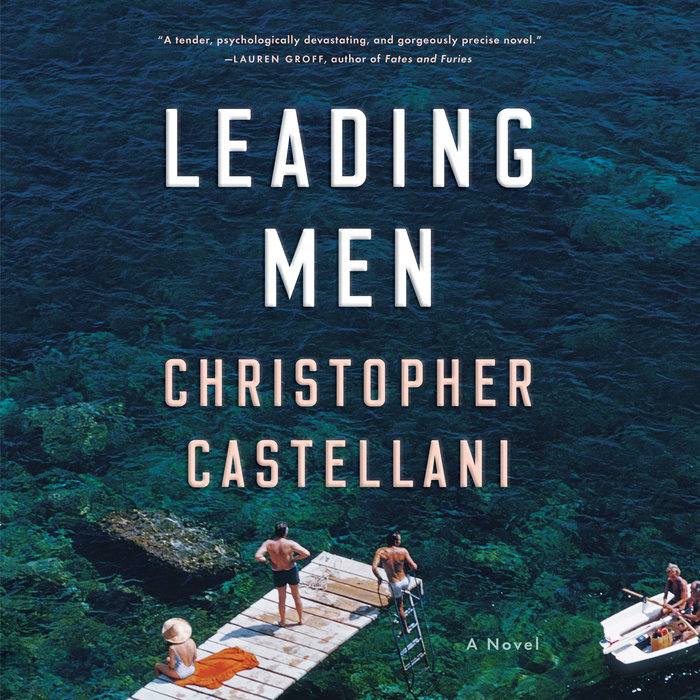 Leading Men
1. This novel is a fictionalized account based on the lives of real people, some of whom, like Tennessee Williams and Truman Capote, are very famous for their roles in elite literary circles. How did the author's characterizations of these people surprise you? Did they differ substantially from what you imagined?
2. What is your opinion of Frank and Tenn's relationship, and why do you think it endured for so long? What do they bring to and take from each other? Do you view them as codependent—and, if so, in an ultimately positive or negative way? Which of them do you believe needs the other more?
3. Leading Men examines the trappings and pitfalls of living in close proximity to celebrity, ambition, and excess, both for famous artists and those who inspire and support them. How did your understanding of this kind of relationship evolve over the course of the novel? How did this dynamic function in different partnerships (Anja and Hovland, Frank and Tenn, Jack and Sandro)?
4. The title of the book is Leading Men, but much of the novel hinges on Anja, the enigmatic Swedish muse and actress. Did knowing Anja's story enhance your understanding of Frank, and vice versa? How do you think Anja's experiences with her own set of leading men—Hovland; her husband, Pieter; Sandrino; her father—relate to the larger themes in the novel?
5. Castellani portrays several queer relationships in the novel, including those between Frank and Tennessee, Jack Burns and Sandro Nencini, Jack Dunphy and Truman Capote, and Sandrino and Trevor, each with its own set of norms. And there are more unconventional groupings— young Trevor and Sandrino with aging Anja; Frank and Tenn's surprising alliance with teenage Anja; and even the brief and notorious love triangle between Anja, her mother, Bitte, and an Italian fisherman. What did you find compelling about these love stories? What differences, if any, did you notice between the relationships set in the mid-twentieth century, those that are more recent, and our current historical moment?
6. What did you make of Call It Joy, Tennessee's "lost" play? What did it reveal to you about the man who wrote it?