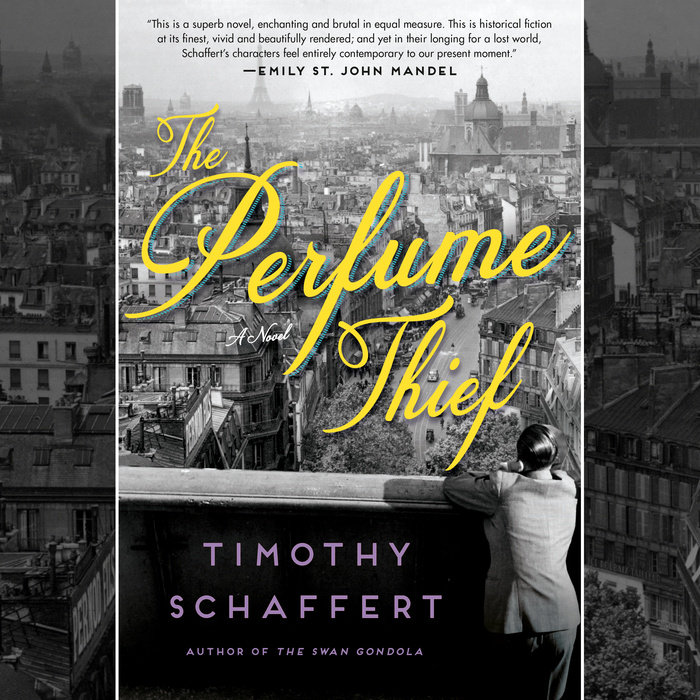 The Perfume Thief
1. What are some of your favorite scent memories? What are those scents that make you the most nostalgic, or those that have been lost to time, or those that carry you away to another place or to a particular moment in the past?
2. While we might not often see women in their 70s leading the action in crime novels and movie thrillers, many aspects of Clementine's age and experience give her the upper hand throughout the novel. What are the aspects that Clem works to her advantage?
3. Describe Clem's insights into what makes her such a good thief, and what are her perspectives on her life of crime? Let's say you have all the best skills and no scruples: What one thing would you most like to steal?
4. The novel is set among singers and actors in wartime. How do art and literature, fashion and perfume, and music and entertainment have the power to influence politics, social conflicts, and the balance of power?
5. Why do you think Clementine is so preoccupied with M, a lover she hasn't seen in decades?
6. What roles do memory and nostalgia play in the novel? How do memory and nostalgia influence your own life and decisions?
7. The Perfume Thief addresses issues of gender, isolation, and global conflict. What parallels do you see between the novel's portrait of the past and the conditions of our present?
8. Black performers from America—Josephine Baker, Ada "Brickhouse" Smith, Alberta Hunter, among many others—flocked to Paris in the 1920s, where there were more opportunities for success for singers like Day. How did treatment of these Black Americans differ in Paris? How was Day's situation under Nazi Occupation different from that of Blue and Clem's?
9. Since Clementine has led a life of deception and criminality, why do we believe her and the stories she tells us?
10. What do you imagine becomes of all the characters after the liberation of Paris in 1944 (which would have been three and a half years after the conclusion of the novel)?
11. If you were to design a perfume based on The Perfume Thief, what would it smell like? What would the bottle be like?