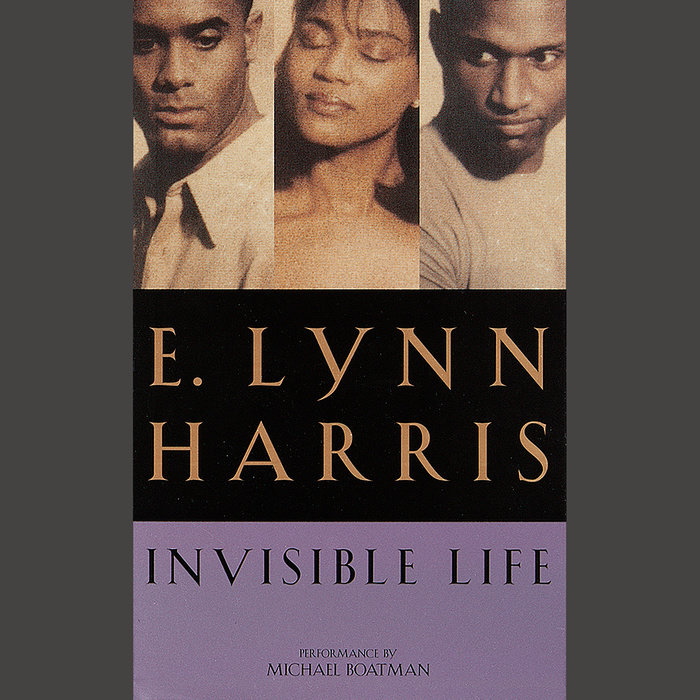 Invisible Life
1. Raymond is initially upset by his sexual encounter with Kelvin, but soon settles into a routine of seeing both Sela and Kelvin [p. 30]. Would he have behaved the same way if he were seeing two women simultaneously? Do you think Sela would have been aware of his unfaithfulness if his relationship was with another woman, rather than a man? How does the clandestine nature of Raymond's relationship with Kelvin influence their feelings about one another?
2. Raymond says "There were times, however, I needed Sela, not just for public appearances, but because deep in my heart I truly cared for her" [p. 34]. Is he being completely honest with himself, or is he clinging to an image of himself as a heterosexual? Why is he unable to tell Kelvin that he loves him?
3. In what ways are Raymond's reactions to the gay community in New York similar to his feelings about being a black man at a white high school and college? Do you think Raymond's sense of himself as an "outsider" is inevitable for minorities in a predominantly white and straight society?
4. Why is Kyle, whose background is similar to Raymond's, able to be perfectly open about being gay? What does Kyle's choice of lovers who are "not his equal in looks, economic standing or intelligence" [p. 74] reveal about him?
5. How does Raymond's visit to his parents help you understand his difficulties in coming to terms with his bisexuality? Why can't he and his mother talk openly about it? Do the events of the weekend, as well as conversations Raymond and his father have throughout the book, justify Raymond's feeling that his father would take his sexual orientation as "a personal slap in the face" [p. 88]?
6. As a professional athlete and public figure, is it essential for Basil to keep his bisexuality a secret? Do athletes and other people in the public eye risk more than ordinary people when they come out? Discuss both the negative and positive repercussions of recent disclosures of homosexuality by famous people.
7. In thinking about Basil and other black men who lead secret lives, Raymond says "Had I stayed in Alabama, my life would have been similar. There was no way I would involve my family in my gay lifestyle. Besides, I came to realize that it was a lifestyle and not my life" [p. 168]. Is sexuality merely a "lifestyle" or does it define us in a fundamental way? To what extent are Raymond and the other characters in the novel defined by their sexual behavior and their attitudes about sex and love?
8. Do you think there is a special affinity between beautiful and smart black women and gay or bisexual black men? How would you answer the questions Raymond raises when he is contemplating Kelvin and Candance's engagement and his own relationship with Nicole [p. 186]?
9. Do individual men, whether straight, gay, or bisexual, have an ethical or moral responsibility to be open about their sexuality with their partners, even when coming out may threaten their position in society and their futures? What role should women take in dealing with the AIDS epidemic?
10. The title Harris chose for his first book--and eventually for the entire trilogy--echoes Ralph Ellison's Invisible Man, a seminal work in African-American literature. How does the world Ellison describes compare to Harris's description of the African-American community today? Are the protagonists similar in any way? Does "Invisible Life" only refer to the lives of the gay and bisexual men, or does it encompass aspects of the women's lives as well?
11. Discuss the views of homosexuality you have encountered in your own life. Are most people more willing to accept racial and religious differences than sexual differences? Do gay black men and women suffer greater doubts and more guilt than gay whites? Why or why not? What cultural factors influence the way people feel and talk about sexuality? Did the novels change your own feelings about the gay community?
12. The characters' relationships with their parents is an important theme in the trilogy. What impact does her mother's criticism have on the choices Nicole makes and her image of herself? Is Basil's hostility toward women a result of being raised by his father? Do you think his father genuinely loved him? Why didn't his father succeed in teaching Basil "to be a man and to try and do what's right"? Is Peaches a believable character or is Harris's portrait of her too idealistic? Are you more sympathetic to Yancey when you find out how her mother treated her as a child?
13. Discuss the differences between the views on race, religion, and gender expressed by the two generations. How do they reflect the society in which each generation grew up? Do you think Americans are becoming more tolerant or that age-old prejudices still thrive?