Browse by Reading Level
It's time for hockey in the fifth installment of New York Times bestselling author Mike Lupica's Zach and Zoe Mysteries--a sports-themed chapter book series perfect for fans of Cam Jansen.

There's nothing eight-year-old twins Zach and Zoe Walker love more than playing sports and solving mysteries.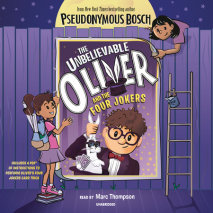 From the author of the bestselling Secret Series comes this funny chapter-book mystery about a third-grade magician and the wisecracking rabbit who is the secret brains behind his act.

Eight-year-old Oliver dreams of being a professional magician, even though he has terrible stage fright.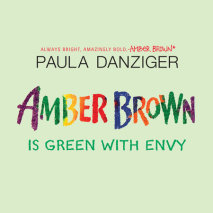 The title description for this item is not yet available.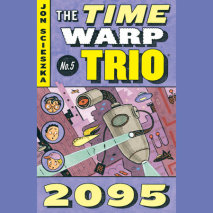 Zapped into the twenty-first century by The Book, Fred, Sam, and Joe discover that the future is worth waiting for. 3-D ads attack them on the street, and ray gun-toting robots demand their ID numbers, or else. And a meeting with their great-grandkids could knock out the old family tree at the roots.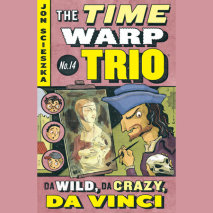 You probably know that Leonardo da Vinci painted the Mona Lisa. Did you know that he also invented an early version of a helicopter and a tank, and that he planned to execute the Time Warp Trio for spying on his inventions. Sam's bright idea to look for the inventor of the Book takes the guys to 15th century Italy to meet up with Leonardo.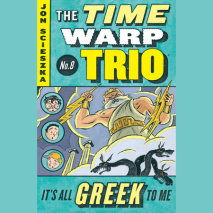 Wouldn't you know it, right when the trusty Time Warp Trio is about to go on stage in the school play, the script gets knocked into The Book, and Joe, Fred, and Sam come face to face with Cerberus, the mythological three-headed dog of Hades. And the drooling guard dog isn't the worst of their problems.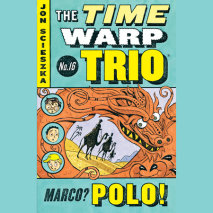 The Time Warp Trio meets Marco Polo.
What would happen if someone had a time-warping book he got from his uncle who was a magician, and he took it to the local YMCA pool while he played Marco. Polo. with his best friends. In the sixteenth adventure of the Time Warp Trio, it happens to Joe (and Fred and Sam).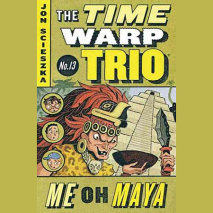 One minute Joe, Sam, and Fred are shooting hoops in Brooklyn; the next they're on a court that is definitely not in New York, and surrounded by a bunch of players wearing feathered headdresses and not much else. And the other team is saying something about losers being the next blood sacrifices.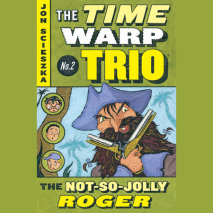 It's the Time Warp Trio to the rescue. Only this time they are rescuing their own adventure-loving hides. Blackbeard, the meanest, ugliest pirate ever, has our accidental time travelers cornered. Can Fred, Sam, and Joe find The Book in time—or will they become shark munchies.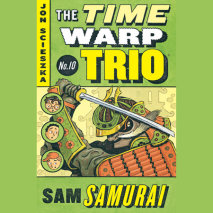 They've conquered the summer reading list, Greek monsters, and Roman gladiators, but a poetry assignment. Stuck writing haikus for English class, Joe, Sam, and Fred take one little break from doing their homework and—BAM.—they land smack-dab in the middle of seventeenth-century Japan.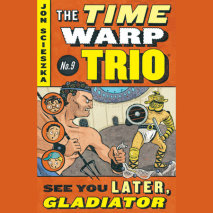 One minute the guys are wrestling around in Joe's room. The next minute The Book has transported them back to ancient Rome—and face-to-face with one big ol' gladiator. Luckily, Joe, Sam, and Fred, the Time Warp Trio, have seen enough professional wrestling to make it through gladiator school—but not even a smackdown bodyslam can help them at the Colosseum.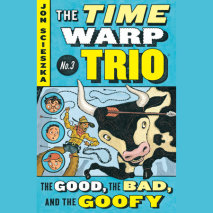 Thanks to the magic of The Book, Joe, Sam, and Fred are back in the wild, wild West—and it's proving to be way too wild. They're almost stampeded by a herd of crazed cattle and nearly suffocated by foul cow-fumes. Then they meet a friendly Indian chief, but why do his warriors keep staring at their scalps.