Browse by Reading Level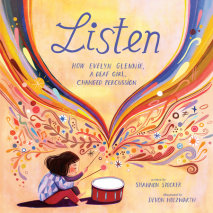 A gorgeous and empowering picture book biography about Evelyn Glennie, a deaf woman, who became the first full-time solo percussionist in the world."No. You can't," people said. But Evelyn knew she could. She only had to listen. From the moment ...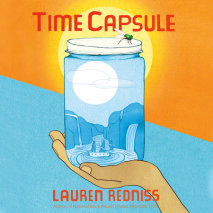 The joy a child finds in making their own time capsule, filled with everyday objects, comes alive in this inviting picture book from the MacArthur "genius grant" recipient and award-winning author of Radioactive.A set of dice. A grandmoth...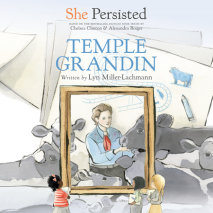 Inspired by the #1 New York Times bestseller She Persisted by Chelsea Clinton and Alexandra Boiger comes a chapter book series about women who spoke up and rose up against the odds--including Temple Grandin!In this chapter book biography by beloved a...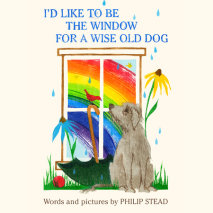 A comforting and timely new picture book that feels like an instant classic, written and illustrated by Philip Stead, author of the Caldecott Medal-winning A Sick Day for Amos McGee and the New York Times bestselling The Purloining of Prince Oleomarg...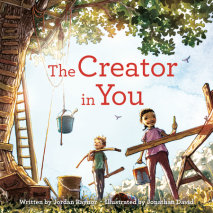 With engaging rhyme and stunning illustrations, this picture book sparks readers' imaginations with the big idea that God created human beings to make, model, and work like Him.The Creator in You is a book that children, graduates, and even many adul...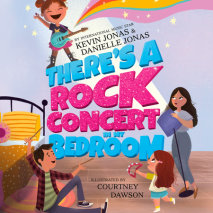 A rip-roarin', rock 'n' roll picture book by international music star Kevin Jonas and his wife, Danielle Jonas, about the joy of music, the power of family, and facing your fears.Emma loves music. She loves the boom boom boom o...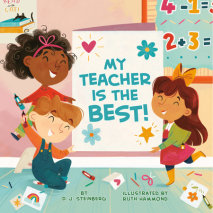 From the bestselling author of the hugely popular Kindergarten, Here I Come! comes an ode to that special teacher in every young child's life!Children can celebrate the special teacher in their life with this collection of short poems -- one to a pag...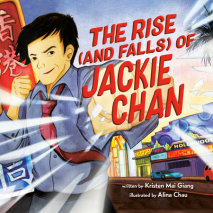 An action-packed picture book biography about Hollywood actor, stuntman, and beloved superstar Jackie Chan! A great read for Chan fans hoping to share their love of Rush Hour, Supercop, and Jackie's original brand of martial arts with their ready-to-...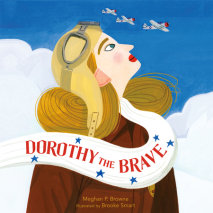 The empowering story of a real-life Rosie the Riveter who served as a Women Airforce Service Pilot.Dorothy Lucas yearned to discover all that she was capable of. After the devastating news of Pearl Harbor, her brothers joined the World War II war eff...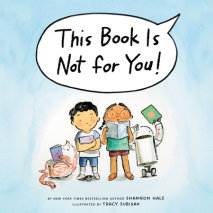 From New York Times bestselling and Newbery Honor–winning author Shannon Hale and award-winning illustrator Tracy Subisak, comes a zany picture book that pokes fun at overly gendered notions of "boy books" and "girl books" and celebrates the pl...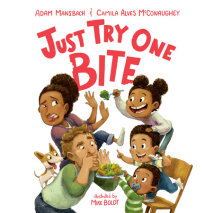 From the bestselling author of Go the **** to Sleep and healthy eating advocate Camila Alves McConaughey comes a whimsical role reversal in which picky eater parents are confronted by their three kids, with hilarious resultsThese three kids are ...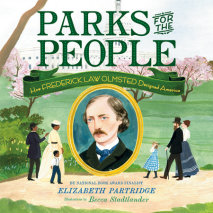 National Book Award finalist Elizabeth Partridge reveals the life and work of Frederick Law Olmsted, the designer of Central Park, the United States Capitol building's landscape, and more. Nobody could get Frederick Law Olmsted to sit still. He was f...