Browse by Reading Level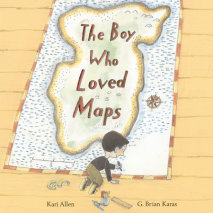 This enchanting picture book about a map-making boy who is stumped when a girl asks him for a map of the "perfect place" helps readers appreciate the charms of their own neighborhood--and even shows them how to make a map of it! The Mapmaker lov...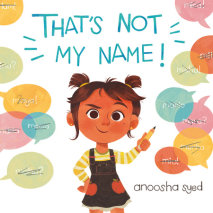 A debut picture book about loving your name, finding your voice, and standing up for yourself from the critically acclaimed illustrator of Bilal Cooks Daal and I Am Perfectly Designed.Mirha is so excited for her first day of school! She can't wait to...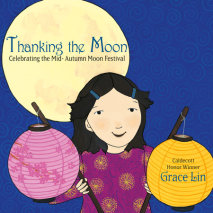 This simple, young, and satisfying story follows a Chinese American family as they celebrate the Mid-Autumn Moon Festival. Each member of the family lends a hand as they prepare a moonlit picnic with mooncakes, pomelos, cups of tea, and colorful lant...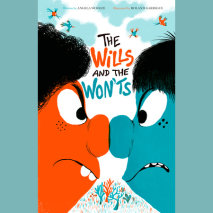 Dr. Seuss's The Sneetches and Other Stories meets The Wall in the Middle of the Book in this pitch perfect, rhyming story about breaking down barriers and embracing our differences.An angry old Won't and a cheerless young Willlived next t...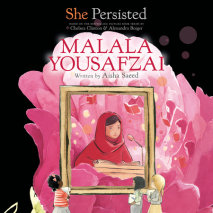 Inspired by the #1 New York Times bestseller She Persisted by Chelsea Clinton and Alexandra Boiger comes a chapter book series about women who spoke up and rose up against the odds--including Malala Yousafzai!Growing up as a girl in Pakistan, Malala ...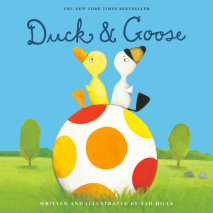 This extra special anniversary edition of the New York Times bestselling Duck & Goose picture book is an egg-citing addition to any young readers' library. It's an unforgettable children's classic starring two beloved characters, and a must-...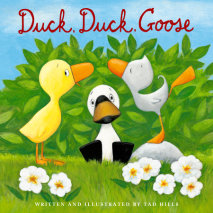 The beloved, classic, and New York Times-bestselling odd couple Duck & Goose are back, and this time their friendship is put to the test! Duck & Goose, Goose & Duck. Feathered friends forever . . . or are they? You see, there's a cha...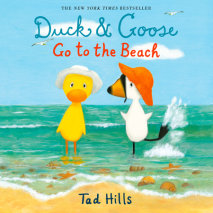 Take a trip to the beach with the beloved, classic, and New York Times–bestselling odd couple Duck & Goose!Duck wants to go on an adventure. But Goose isn't so sure. Together, the two best friends set off on a walk that takes them thro...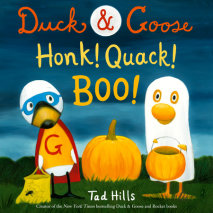 It's Halloween in the meadow, and the beloved, classic, and New York Times bestselling feathered friends Duck & Goose go trick-or-treating!   Duck is going as a spooky ghost. Goose is going as a brave superhero. And Thistle's c...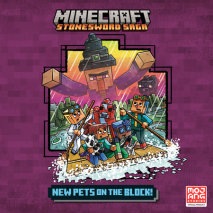 In the Minecraft Stonesword Saga # 3, unruly pets, untamed mobs, and a powerful, potion-wielding witch cause trouble in this deluxe illustrated hardcover chapter book—the only official Minecraft chapter book series!Based on the most popular vid...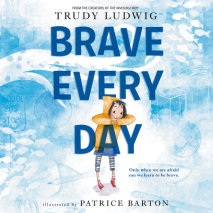 From social-emotional learning expert Trudy Ludwig and award-winning picture book illustrator Patrice Barton (co-creators of The Invisible Boy) comes a story about managing anxiety and finding the courage to stand up for yourself and others.Most kids...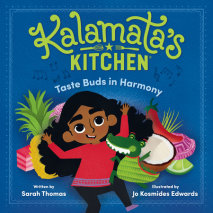 Kalamata and her alligator sidekick Al Dente are back in a brand-new adventure! Join them and their friend Kyo as they discover how different ideas and ingredients can create magic when mixed together!This charming picture book champions teamwork, ha...