In the epic conclusion to the Falling Kingdoms series, sworn enemies must become allies as they fight to save Mytica. Jonas continues to willfully defy his destiny, but the consequences of plotting his own course are drastic. As the fight for My...
An epic clash between gods and mortals threatens to tear Mytica apart . . . and prove that not even the purest of love stands a chance against the strongest of magic.MAGNUS and CLEO are forced to test the strength of their love when Gaius returns to ...
The plans are laid and the players are determined...but nothing can prepare these unlikely warriors for what the elemental gods of Mytica have in store.   CLEO: Reeling after a shocking realization about Magnus, Princess Cleo must cast aside he...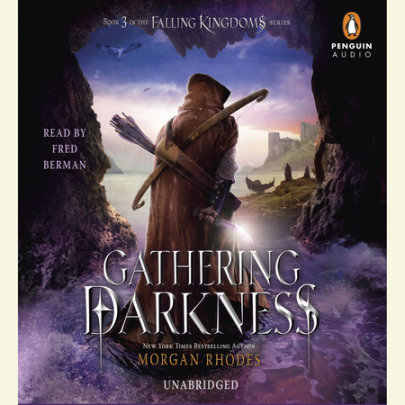 War brought them together. Love will tear them apart. Alliances form across Mytica and beyond as royals and rebels alike race to hunt down the Kindred—the four elemental crystals that give their owners god-like power. The stakes have never been...
The sensational high fantasy series that is Game of Thrones for teens Auranos has been conquered and the three kingdoms—Auranos, Limeros, and Paelsia—are now unwillingly united as one country called Mytica. But alluring, dangerous magic s...
In a land where magic has been forgotten but peace has reigned for centuries, a deadly unrest is simmering. Three kingdoms grapple for power--brutally transforming their subjects' lives in the process. Amidst betrayals, bargains, and battles, four yo...