The magical, stunning conclusion to the internationally acclaimed Half Bad trilogy--now available in more than 50 countries. The Alliance is losing. Their most critical weapon, seventeen-year-old witch Nathan Brynn, has killed fifty-two people, and y...
"You will have a powerful Gift, but it's how you use it that will show you to be good or bad."In a modern-day England where two warring factions of witches live amongst humans, seventeen-year-old Nathan is an abomination, the illegitimate son o...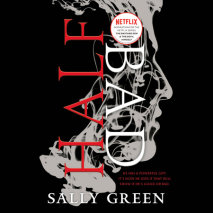 In modern-day England, witches live alongside humans: White witches, who are good; Black witches, who are evil; and sixteen-year-old Nathan, who is both. Nathan's father is the world's most powerful and cruel Black witch, and his mother i...