Is Rose's fate to kill the person she loves most? It's springtime at St. Vladimir's Academy, and Rose Hathaway is this close to graduation. Since Mason's death, Rose hasn't been feeling quite right. She has dark flashbac...
Rose loves Dimitri, Dimitri might love Tasha, and Mason would die to be with Rose…It's winter break at St. Vladimir's, but Rose is feeling anything but festive. A massive Strigoi attack has put the school on high alert, and now the...
**Read the book and watch the original TV series, now streaming on Peacock!**Join the legion of fans who skyrocketed this six-book series to the top of the charts. Start here, with the first book that kicked off the international #1 bestselling Vampi...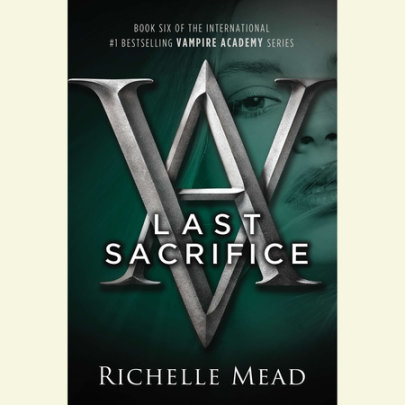 The astonishing conclusion to the #1 international bestselling series...Murder. Love. Jealousy. And the ultimate sacrifice.The Queen is dead and the Moroi world will never be the same. Now, with Rose awaiting wrongful execution and Lissa in a deadly ...
Dimitri gave Rose the ultimate choice. But she chose wrong... After a long and heartbreaking journey to Dimitri's birthplace in Siberia, Rose Hathaway has finally returned to St. Vladimir's-and to her best friend, Lissa. It is nearly graduation, and...
The recent Strigoi attack at St. Vladimir's Academy was the deadliest ever in the school's history, claiming the lives of Moroi students, teachers, and guardians alike. Even worse, the Strigoi took some of their victims with them . . . in...