The gripping finale to Kathy and Brendan Reichs' New York Times bestselling VIRALS seriesThe Virals are back—but they're not the only pack in town anymore. Terminal finds Tory Brennan and the rest of the Morris Island gang tracking ...
"If you like the TV show Bones (I do) or Maximum Ride, you'll love Virals."—James Patterson Another thrilling Virals adventure from New York Times bestsellers Kathy and Brendan Reichs.When twin classmates are abducte...
The Virals are put to the ultimate test when they find a geocache containing an ornate puzzle box. Shelton decodes the cipher inside, only to find more tantalizing clues left by "The Gamemaster." A second, greater geocache is within reach--...
The second novel in the Virals trilogy from #1 bestselling author and inspiration for the TV series Bones - Kathy Reichs!Ever since Tory Brennan and her friends rescued Cooper, a kidnapped wolf pup with a rare strain of canine parvovirus, they've tur...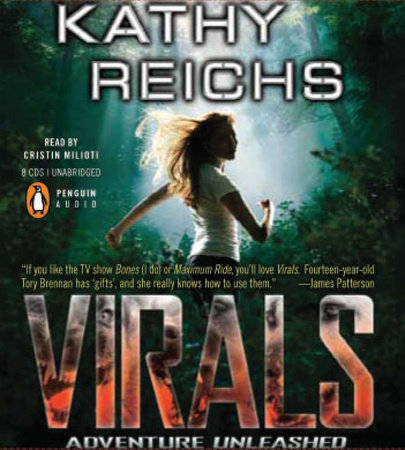 Adventure is in Tory Brennan's blood. After all, she's the grandniece of world-famous forensic anthropologist Temperance Brennan. Always up for a challenge, Tory and her science-geek friends spend their time exploring the marshlands of Loggerhe...