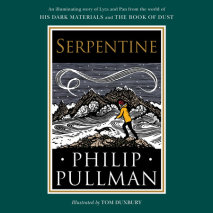 This companion to His Dark Materials and The Book of Dust offers a tantalizing new glimpse of Lyra and her dæmon, Pantalaimon.The world-changing events of The Amber Spyglass are behind them, and Lyra and Pan find themselves utterly changed as w...
Another mesmerizing episode from the universe of His Dark Materials set in the far frozen Arctic, including the very first meeting of those two legends and friends Lee Scoresby, the Texan balloonist, and Iorek Byrnison, the armored bear.
Read by the author and a full cast10 hours, 49 minutes9 CDsWhen Lyra and her daemon Pantalaimon decide to spy on a presentation her uncle, the commanding Lord Asriel, is making to the elders of Jordan College they have no idea that they will become w...
Read by the author and a full cast8 hours 55 minutes, 8 CDsThe universe has broken wide, and Lyra's friend lies dead. Desperate for answers and set on revenge, Lyra bursts into a new world in pursuit of his killer. Instead, she finds Will, just twe...
The Amber Spyglass brings the intrigue of The Golden Compass and The Subtle Knife to a heart-stopping end, marking the final volume of His Dark Materials as the most powerful of the trilogy.Along with the return of Lyra and other familiar characters ...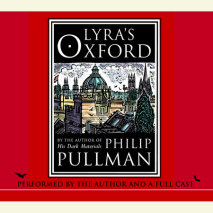 ***** THE BOOK OF DUST, the long-awaited new novel from Philip Pullman set in the world of His Dark Materials and narrated by Michael Sheen, has been hailed by the New York Times as "a stunning achievement." Find it on a...