On the seventh day, there was a choice.The house is falling apart, and when it is destroyed, all existence will be destroyed with it. Arthur Penhaligon and his friends Leaf and Suzy are caught in the chaos, separated by events but drawn together in t...
On the sixth day, there was sorcery.Arthur Penhaligan has wrested five of the Keys from their immortal guardians, the Trustees of the Will. But gaining the Sixth Key poses a greater challenge than any he has faced before. Superior Saturday is not jus...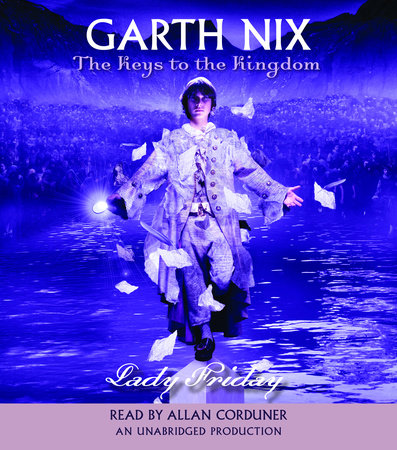 Four of the seven Trustees have been defeated and their Keys taken, but for Arthur, the week is still getting worse. Suzy Blue and Fred Gold Numbers have been captured by the Piper, and his New Nithling army still controls most of the Great Maze. Sup...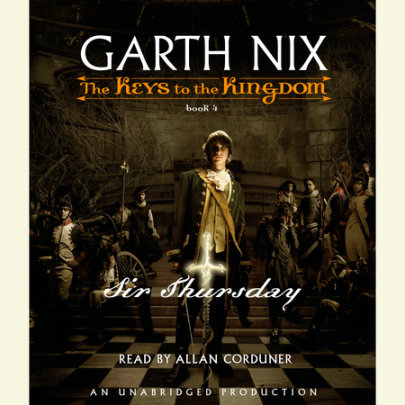 On the first day, there was mystery. On the second day, there was darkness. On the third day, there were pirates. On the fourth day, there was war. It's Thursday. Following their adventure on the Border Sea, Arthur and Leaf are set on heading home....
With his unlimited imagination and thrilling storytelling, Garth Nix has created a character and a world that become even more compelling with each audiobook. As Arthur gets closer to the heart of his quest, the suspense and mystery grow more and mo...
The second remarkable installment in The Keys to the Kingdom, from spellbinding bestseller Garth Nix.Seven days. Seven keys. Seven virtues. Seven sins. One mysterious house is the doorway to a very mysterious world--where one boy is about to vent...
On the first day, there was mystery. Arthur Penhaligon is not supposed to be a hero. He is, in fact, supposed to die an early death. But then his life is saved by a key shaped like the minute hand of a clock. Arthur is safe–but his world is n...