The heart-wrenching companion to the bestselling novels Life As We Knew It and The Dead & The Gone.It's been a year since a meteor collided with the moon, catastrophically altering the earth's climate. Miranda and her two brothers spe...
Susan Beth Pfeffer's Life as We Knew It enthralled and devastated listeners with its brutal but hopeful look at an apocalyptic event--an asteroid hitting the moon, setting off a tailspin of horrific climate changes. Now this harrowing companion...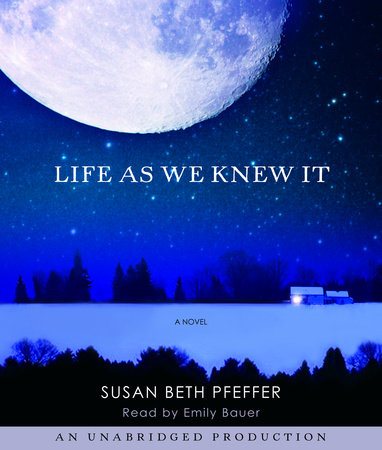 When Miranda first hears the warnings that a meteor is headed on a collision path with the moon, they just sound like an excuse for extra homework assignments. But her disbelief turns to fear in a split second as the entire world witnesses a lunar im...