Percy Jackson and the Olympians
Who cut off  Medusa's head? Who was raised by a she-bear? Who tamed Pegasus? And whatever happened to that Golden Fleece? It takes a demigod to know the answers, and Percy Jackson can fill you in on all the daring deeds of  Perseus,...
All year the half-bloods have been preparing for battle against the Titans, knowing the odds of a victory are grim. Kronos's army is stronger than ever, and with every god and half-blood he recruits, the evil Titan's power only grows. Whi...
Young demigods, brace yourselves for a peak inside the highly classified Demigod Files! Compiled by Camp Half-Blood's senior scribe, Rick Riordan, these top secret archives include three of Percy Jackson's most perilous adventures and behind-the-sce...
Percy Jackson isn't expecting freshman orientation to be any fun. But when a mysterious mortal acquaintance appears on campus, followed by demon cheerleaders, things quickly move from bad to worse. In this latest installment of the blockbuster ...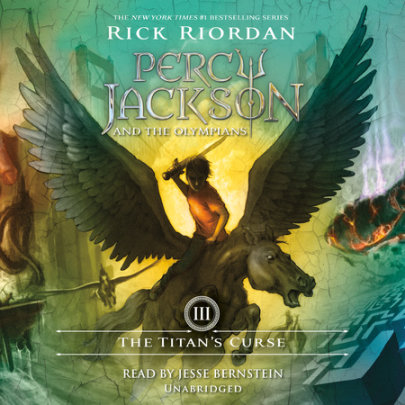 When Percy Jackson receives an urgent distress call from his friend Grover, he immediately prepares for battle. He knows he'll need his powerful demigod allies, Annabeth and Thalia, at his side; his trusty bronze sword, Riptide; and . . . a rid...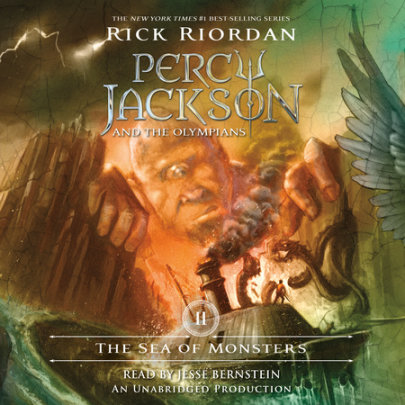 After a year spent trying to prevent a catastropic war among the Greek gods, Percy Jackson finds his seventh-grade school year unnervingly quiet. His biggest problem is dealing with his new friend, Tyson--a six-foot-three, mentally challenged homeles...
Twelve-year-old Percy Jackson is about to be kicked out of boarding school . . . again. No matter how hard he tries, he can't seem to stay out of trouble. But can he really be expected to stand by and watch while a bully picks on his scrawny best fri...