In the final Pink Carnation novel from the New York Times bestselling author of The Mark of the Midnight Manzanilla, Napoleon has occupied Lisbon, and Jane Wooliston, aka the Pink Carnation, teams up with a rogue agent to protect the escape...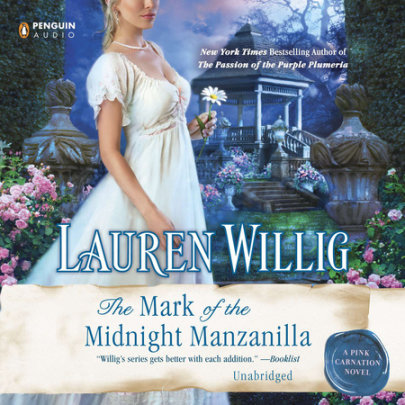 NEVER BEFORE PUBLISHED!In the latest Pink Carnation novel from national bestselling author Lauren Willig, rumors spreading among the ton turn deadly as a young couple unites to solve a mystery.... In October of 1806, the Little Season is in full...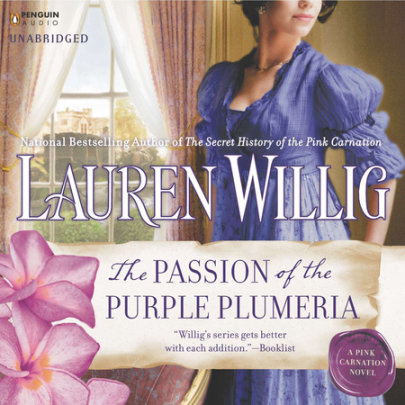 NEVER BEFORE PUBLISHED!Lauren Willig's Pink Carnation novels have been hailed as "sheer fun"* and "charming."** Now she takes readers on an adventure filled with hidden treasure and a devilishly handsome English colonel....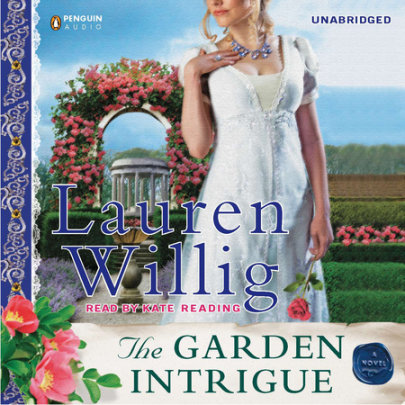 In the ninth installment of Lauren Willig's bestselling Pink Carnation series, an atrocious poet teams up with an American widow to prevent Napoleon's invasion of England. Secret agent Augustus Whittlesby has spent a decade undercover in France, ...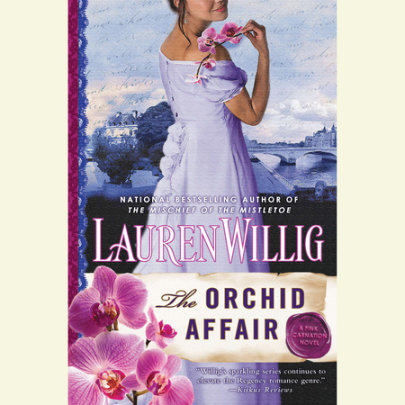 "Pride and Prejudice lives on" (USA Today) in Lauren Willig's Pink Carnation series, which has been hailed for its addictive blend of history, romance, and adventure. In The Orchid Affair, Willig introduces her strongest heroine yet. Laura Grey, a v...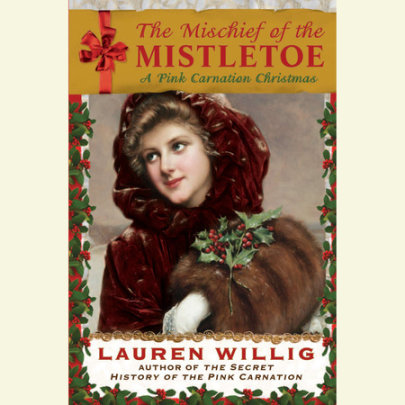 'Tis the season to get Pink! Lauren Willig's beloved Pink Carnation series gets into the holiday spirit with this irresistible Regency Christmas caper. Arabella Dempsey's dear friend Jane Austen warned her against teaching. But Miss Climpson's Sele...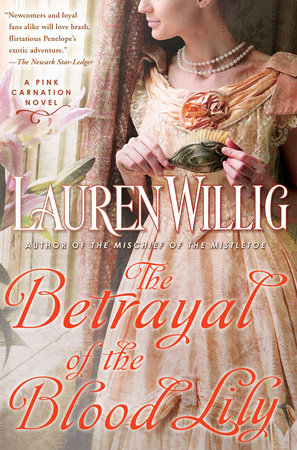 The heroines of Lauren Willig's bestselling Pink Carnation series have engaged in espionage all over nineteenth-century Europe. In the sixth stand-alone volume, our fair English heroine travels to India, where she finds freedom—and risk—m...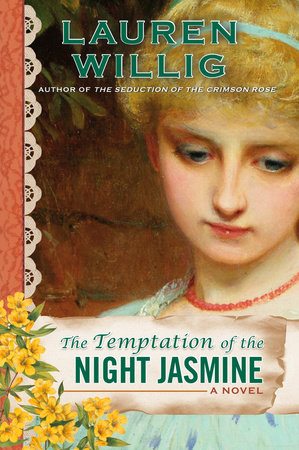 A New York Times extended list bestseller and the exciting fifth book in the national bestselling Pink Carnation series. After years abroad, Robert, Duke of Dovedale, has returned to England to avenge the murder of his mentor. To uncover the murder...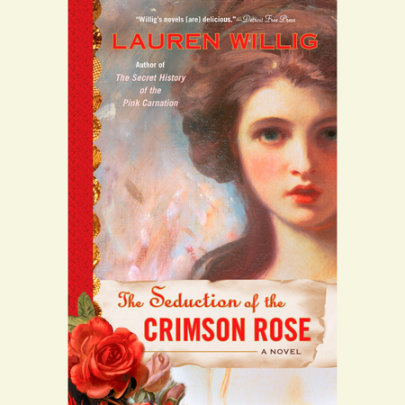 Now in paperback - a novel that "handily fulfills its promise of intrigue and romance."(Publishers Weekly)Determined to secure another London season without assistance from her new brother-in-law, Mary Alsworthy accepts a secret assignment from Lord ...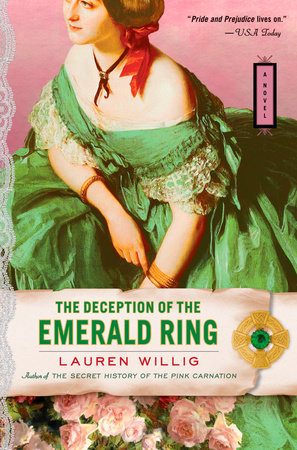 Eloise Kelly has gotten into quite a bit of trouble since she started spying on the Pink Carnation and the Black Tulip-two of the deadliest spies to saunter the streets of nineteenth-century England and France. Not only has she unearthed secrets tha...
...But now she has a million questions about the Pink Carnation's deadly French nemesis, the Black Tulip. And she's pretty sure that her handsome onagain, off-again crush, Colin Selwick, has the answers somewhere in his archives. But what she discove...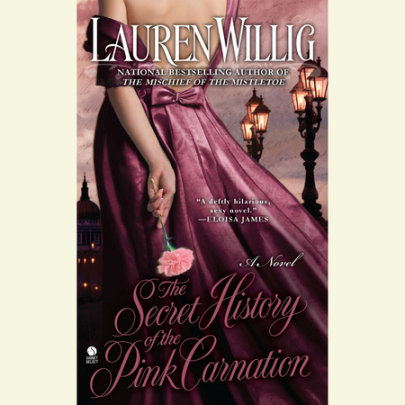 Nothing goes right for Eloise. The one day she wears her new suede boots, it rains cats and dogs. When the subway stops short, she's always the one thrown into some stranger's lap. Plus, she's had more than her share of misfortune i...