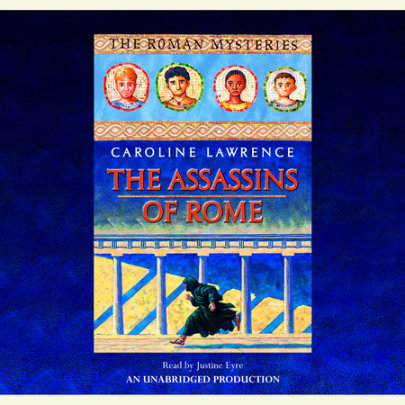 Jonathan goes on a secret quest to Rome, and Flavia, Nubia and Lupus set out to find him. Their dangerous mission takes them to the Golden House of Nero where a deadly assassin is rumoured to be at work - and they learn what happened to Jonathan's fa...
It is late August of ad 79. The Roman world is reeling from the eruption of Mount Vesuvius. Volcanic ash covers the land, sunsets are blood-red, and the sea gives up corpses of the dead. At a makeshift camp south of Stabia, hundreds of refugees from ...
Flavia, Jonathan, Nubia and Lupus–the four friends from The Thieves of Ostia–sail to the Bay of Naples to spend the summer with Flavia's uncle, who lives near Pompeii. There they uncover a riddle that may lead them to great tre...
The place is Ostia, the port of Rome. Flavia Gemina, a Roman sea captain's daughter, is about to embark on a thrilling adventure. Set in a graveyard, marketplace, and courtyards of a Roman city, this fast-paced mystery paints a vivid picture of the...